Implementation roadblocks persist in MSME financing
Aug 09, 2022 09:35 PM IST
The central government recently released a draft MSME Policy and introduced multiple platforms to ease the woes of MSMEs. The government must move to focus on its implementation.
India's micro, small, and medium enterprises (MSMEs) face challenges on multiple fronts. Funds for working capital requirements remain a concern for these enterprises as they operate with limited financial reserves and often face delayed payments and slow contract approvals. The central government recently released a draft MSME Policy and introduced multiple platforms to ease the woes of MSMEs. The government must move swiftly to focus on its implementation.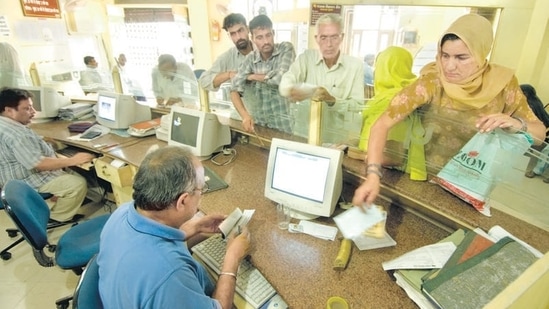 Access to finance is a challenge for MSMEs in India, with Covid-19 further aggravating the situation. Many MSMEs, which act as suppliers to larger firms, public sector enterprises, and the government, face delays in payments. A recent report puts the figure at a staggering ₹3.3 trillion, leading to a cash crunch for MSMEs despite the provision of services and supply of materials by these smaller enterprises.
The central government has, however, shown awareness of such concerns. Prime Minister Narendra Modi recently launched several initiatives like the World Bank-backed "Raising and Accelerating MSME Performance" (RAMP) scheme, which will focus on strengthening the financing market for MSMEs, enhancing the effectiveness of the Credit Guarantee Trust for Micro and Small Enterprises, and reducing the incidence of delayed payments. These steps complement existing schemes such as the MUDRA Yojana, the Emergency Credit Line Guarantee Scheme, and the Scheme of Fund for Regeneration of Traditional Industries, among others. Similarly, many states have come up with policies focusing on major products from the region with interventions designed to help MSMEs.
These interventions have achieved some success, with more than 9.4 million MSMEs and over 190 public sector enterprises (PSEs) being onboarded on the government platforms of UDYAM and TReDS respectively. The challenges of smaller enterprises, however, reflect bottlenecks in the implementation of well-intentioned interventions.
The formalisation of MSMEs is a critical step for them to access financing channels. Easing UDYAM registration could be the first step to encourage formalisation. Simplified registration forms will enable entrepreneurs, even those with limited education and in remote areas, to register. Dedicated call centres in vernacular languages and resources at district industries centres (DICs) can help with capacity-building as a next step. A third structural intervention could be increasing the number of central and state PSEs along with their different units on the TReDS platform by lowering the turnover criteria from ₹500 crore to ₹100 crore. This would enable more MSMEs to liquidate their invoices and meet short-term capital requirements.
Several MSMEs in the manufacturing sector operate at different nodes of the value chain and function as a supplier to PSEs and larger companies. More than 200,000 MSMEs benefited from procurement by central PSEs alone in 2021-22. This is likely to increase, necessitating the need to streamline implementating the procurement process.
The government has reduced the performance security to 3% from the existing 10% following the Covid-19 pandemic. While some of the large central PSEs may comply with the notification, many MSMEs are still asked to furnish a 10% bank guarantee as performance security. Similarly, while the government amended the General Financial Rules (GFR) 2017, to include insurance surety bonds, wider implementation is still pending, and there is little awareness about it. The government should ensure that these changes are being implemented by monitoring and seeking feedback on these reforms from PSEs.
Further, the government's TReDS platform is facing some teething issues. MSMEs have to wait for a Goods Received Note (GRN) to raise an invoice, which can then be liquidated on TReDS. This requires more time as the goods have to reach the procurer, further extending payment cycles. Moreover, the procurement process is skewed in favour of PSEs as they have the benefit of claiming liquidated damages in case of a delay in delivery by smaller suppliers. No such avenue is available in case of delay in payments by PSEs. The tender documents should provide a level-playing field by including measures to protect the interests of MSMEs in case of payment delays.
While there is no magic wand to eliminate these challenges, increased formalisation will improve transparency. An awareness drive in the value chain will help revitalise the sector and realising the benefits of multiple interventions made by the government.
Mayank K Jha is a senior consultant for policy at the Wadhwani Foundation in India
The views expressed are personal
"Exciting news! Hindustan Times is now on WhatsApp Channels
Subscribe today by clicking the link and stay updated with the latest news!"
Click here!
Continue reading with HT Premium Subscription
Daily E Paper I Premium Articles I Brunch E Magazine I Daily Infographics