Treat green spaces in cities as urban sacred groves
Dr Salim Ali Bird Sanctuary in Pune is dying a slow death. This is one more example of our disregard for natural treasures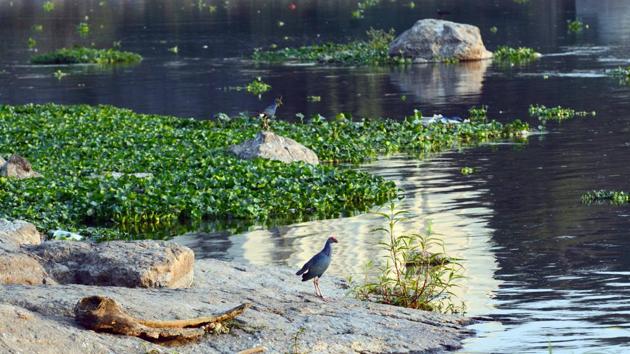 Published on Mar 05, 2018 01:02 PM IST
Whichever way you look at it, urban India is in a mess. With every passing day, we are sliding down the abyss further. Here's one more example: the Dr Salim Ali Bird Sanctuary in Pune, is almost dead thanks to uncaring civic and forest authorities. The 20-acre sanctuary was popular with birdwatchers but now both birds and birders have abandoned it due to garbage dumping in the area. Citizens allege that the place is not safe anymore because it has become a den of anti-social elements. Activists allege that a recent modification in the development plan has allowed construction of buildings inside the sanctuary, and that will destroy the green zone forever.
What is happening in Pune is not new; it happens almost every day in other cities. If this is the fate of a sanctuary in Pune today, tomorrow it will be the turn of a wetland in Chennai/Bengaluru/Kolkata, or a community park in Delhi. The destruction of green spaces has long-term ecological effects, but also deprives citizens of clean, green and secured community spaces where they can go for a stress-reducing outing without spending a fortune.
While authorities and citizens are nonchalant about saving these natural treasures, here's what another big city, Paris, is planning: It wants to build a forest five times larger than New York's Central Park. A report in Business Insider says that the area marked for this urban forest — Pierrelaye-Bessancourt (865 acres) — has been an unofficial landfill for trash. And how much time will it take to turn it onto a lush forest? For the trees to reach maturity, it would take 30 to 50 years! And here we are bent on destroying a mature, biodiverse city forest.
When the smart city programme started, the Centre drew up a plan for the management of urban green spaces because "tree and forest cover are critical for ensuring ground water recharge, providing shade and conserving local biodiversity, improving the quality of life for city dwellers by providing recreational avenues besides other things". But why just smart cities? The same principle must apply to all cities (Pune is on the smart city list). In fact, as Alok Pandey, assistant professor, Indian Institute of Science, Bengaluru, said recently, every Indian city needs a mini forest area.
These days, many people love to talk about India's past. I wonder why then we don't we start treating these green havens, such as the Pune sanctuary, as urban sacred groves — communally protected forest fragments that had significant religious connotation for the people — and do all that is possible to protect and nurture them.
@kumkumdasgupta
Close Story