US chess grandmaster Timur Gareyev misses car, forced to give walkover
Jan 10, 2018 09:11 PM IST
Timur Gareyev, the US grandmaster of Uzbekistan origin, was forced to give a walkover, but still ended a victor.
Delhi's peak hour traffic snarls bring the plans of hundreds of people to a standstill daily, and it was the turn of a chess grandmaster to be check-mated on Wednesday.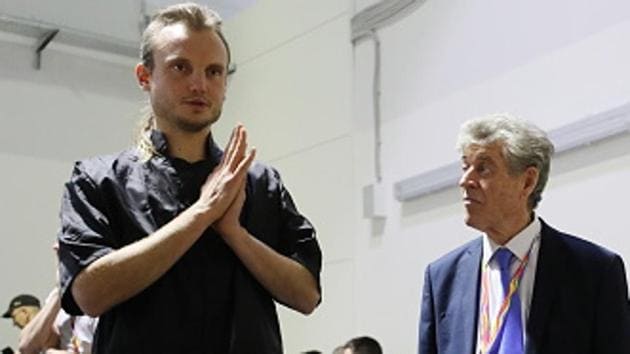 GM Timur Gareyev, a 29-year-old US player of Uzbekistan origin, chose the morning of his second round in the Delhi GM Open 2018 against 14-year-old Koustav Chatterjee to shift his hotel room.
The result? Gareyev missed the official car that ferries players to the competition hall. The fourth seed with an elo rating of 2605 was hot favourite against young Chatterjee, with a modest rating of 2288.
Gareyev rushed to the venue, but had overshot the 30-minute walkover deadline by three minutes, and chief arbiter Vasanth BH awarded the point to Chatterjee.
However, Chatterjee wasn't really thrilled with getting a full point for free. Playing an opponent with 2600-plus rating would have boosted his average in his bid to get a GM or IM norm.
Although, the walkover stood, the chief arbiter allowed Gareyev and Chatterjee to still play an 'unofficial' game. The US player won a keenly fought game, but the Indian player won't benefit from playing a GM.
Gareyev explained his delay: "I was in the process of changing rooms in my hotel and hence was delayed. The kid played a nice game. It was probably drawish but he blundered in the end and lost."
Top-seed GM Arkadij Naiditsch representing Azerbaijan, with an elo rating of 2701, was among the favourite players to win – he defeated Egypt's Adham Kandil. Indian GM Abhijeet Gupta, the third-seed defeated Ankit Gajwa.