'A system which creates so many undertrials is a flawed system'
Jayant Umranikar, former director general of police (DGP), Maharashtra, speaks about overcrowded jails and a justice system that punishes the poor.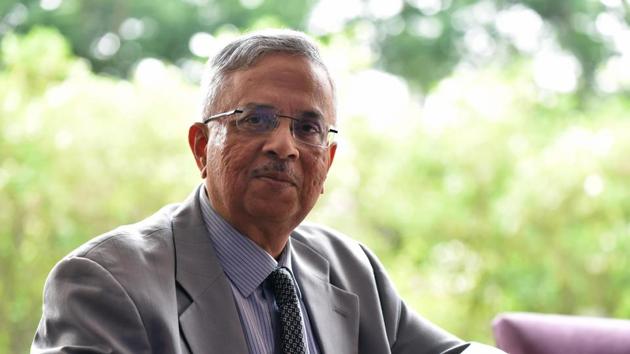 Updated on May 19, 2018 04:36 PM IST
Hindustan Times, Pune |
Shalaka Shinde
Jayant Umranikar, former director general of police (DGP), Maharashtra, who has authored a book on police reforms, was on a committee on prison reforms in late 2000. He spoke to Shalaka Shinde on the issue
To what extent does CSR /NGO work help in solving the plight of poor undertrials?
It is a very big subject. A system which can create so many undertrials is a flawed system. Let us be very clear about it. World over, the system is such that a person has to spend minimum time as an undertrial. Being an undertrial is like going through a sentence without being sentenced. This has to change, first thing. Second, how do you change it? There is only one way of changing it, that is improving the procedure of the court. Granting stay after stay inspite of Supreme Court directives and various judgements by the Supreme Court; in spite of the fact that the courts are well aware that there are delays which are deliberate and unnecessary. Improve the speed of the court. In sessions court, it is even worse. A session court is supposed to finish hearing in one session, that is why it is called a session court. It is a travesty of justice that session courts drag on and on, like the Samastipur bomb blast case where LN Mishra, (the then) railway minister, was killed, was dragged on for 47 years. There has to be a better way of granting bail to persons who cannot afford to pay the bail. You cannot penalise a person simply because he cannot make bail. Our system helps only those who can afford good lawyers and have lot of money; the system, in fact, takes care of them. Those who do not understand law, end up saying the wrong things in court and their stay gets extended. The kind of lawyers appointed by the government are trash, and despite being government-appointed, demand money. We are in the 21st century. Why can we not have video conferencing for everyone? Today, we have the technology; why do you need to have this system of dragging everyone to the court? Why can every prison not have something designed like the courtroom.
What are the broad, possible solutions to overcrowding?
First thing is, as I said, court procedures have to be such that the undertrial is always given preference even when it comes to hearing. If a person can be granted bail, but cannot pay for it, then take a personal bond and let them go.
Our jails are constructed during British times, when the population was much less. Now, the population has gone up six or seven times, but proportionately the jail space has not gone up. In fact, crimes are increasing day by day. So simply increasing the number of police will be of no use. You also need to increase the number of correctional institutes, like jails.
Do you think NGOs can make a difference?
See, the nature of the beast is such that NGOs have certain limits. If the NGO can look after the undertrials, look after their bails and give them legal services, it is okay, but what we need is systemic improvement. NGOs can only alleviate the pain, but if you want to remove the pain, the improvements have to be systemic. Increasing the number of jails and having more space, more staff, more vehicles, is necessary. Prison is one of the most neglected government institutes. Not all, but many NGos are there for photo opportunities. That creates some kind of antipathy between the jail authorities and the NGOs. Many of the NGos have this offensive attitude towards jail authorities. So, instead of mutual assistance, it becomes some kind of tug-of-war.
There is no difference between treatment for undertrials and convicts.
Yes, they become worse. They are influenced by all the wrong things. Although, normally undertrials are kept away from convicts, but the jail is such that you cannot avoid intermingling. Especially if you have a system where there are too many people you have to accommodate somehow. I was a part of the committee for jail reforms in 2008-09, I think. At the time, we had suggested some reforms. We had basically said that facilities have to be expanded, there should be more cleanliness, from security point of view we had suggested a few changes, humanitarian point-of-view we had suggested a few changes, like the meeting between jail mates and their relatives.
Do these reports really make any difference?
Normally, how does a committee get formed? There is some huge problem somewhere. Someone gets killed. They appoint an enquiry. The enquiry turns into a commission. That commission comes out with a report, and 90 per cent of these reports have the same material that was probably there during the British times.
Close Story