World Environment Day: Indian brands make up for 87% waste
Brand audit covered Bavdhan, Kothrud and Garware bridge areas betwwn May 16 and May 20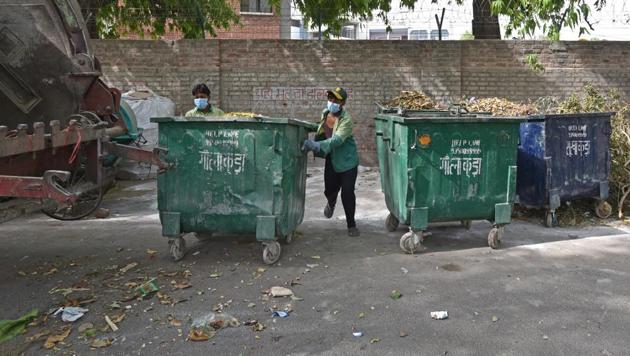 Updated on Jun 05, 2018 04:53 PM IST
Hindustan Times, Pune | By Prachi Bari
In a survey conducted by SWaCH cooperative, it found that 87% of the waste during garbage collection was attributable to Indian brand owners and 13% to international brands. SWaCH conducted the brand audit survey at three locations Bavdhan, Kothrud and Garware bridge from May 16 to May 20, 2018.
According to the survey, 87% of the waste was attributable to local/Indian brand owners such as Haldiram's, Parle, ITC, Amul and Britannia international, while 13% of the waste was attributable to international brand owners (or Indian subsidiaries) such as Unilever, Nestle, Mondelez (Cadbury) and Coca Cola. International brands while having a smaller share, are being used throughout the world so would have a higher share in the total global waste.
Suresh Jagtap, joint commissioner and head of department of the solid waste management department, Pune Municipal Corporation (PMC), said, "We have been ensuring maximum recycling through segregation at source, integration of waste‐pickers and construction of material recovery facilities for many years. PMC was infact the first corporation in the country to push for Extended Producer Responsibility (EPR) through its bye‐laws, which are pending approval at the state-level. We invite companies to partner with the PMC and SWaCH to ensure collection of non‐recyclable and low value recyclable items as required under EPR rules."
Supriya Bhadakwad, a SWaCH waste‐picker involved in the brand audit, said, "We sort and send all the hard plastics, shampoo bottles, carry bags, PET bottles and milk packets for recycling every day. But items like food product packaging, chips and biscuit covers, we cannot sell because they have no value. Companies using these materials should either change the packaging and make it recyclable or buy this sort of material from us at affordable rates. That way we can collect and sell it. It will increase our income and reduce the waste going into the landfill."
In its survey, SWaCH found that 52% of the branded plastic packaging was multi‐layered, followed by single layer plastic (40%), PET (6%) and hard plastics (2%). They also found 86% of the branded packaging was from food product packaging, followed by 8% personal care products and 6% household products.
The top 2 brand owners had a 28% share, the top 5 had a 50% share and the top 10 had a 64% share in terms of pieces of packaging (not volume or weight).
Close Story