Punjab panchayat polls AAP candidate murdered in Bathinda; MLA Harpal Singh Cheema seeks cancellation
AAP blames government, leader of opposition Harpal Singh Cheema says the incident reflects on the deteriorating law and order; says polls only after paramilitary deployment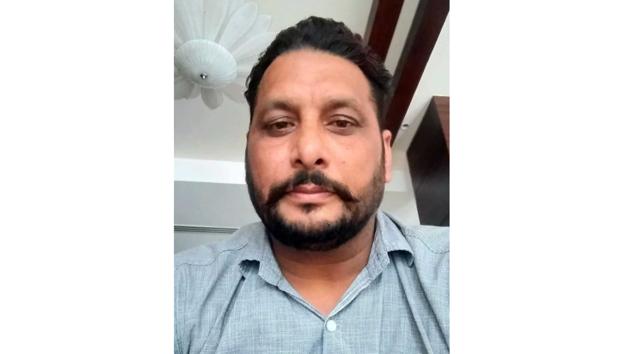 Updated on Sep 10, 2018 09:25 PM IST
Hindustan Times, Bathinda |
HT Correspondent
The Aam Aadmi Party (AAP) has demanded the cancellation of the zila parishad and panchayat samiti polls after its candidate, Harwinder Singh alias Hinda, 42, was found murdered at his house in Jethuke village, around 40km from the district headquarters, on Monday morning.
AAP MLA and leader of opposition in the Punjab Vidhan Sabha Harpal Singh Cheema, who met the victim's family, told a press conference, "This is a political murder. In view of the deteriorating law and order in the state, the elections to panchayati raj institutions should be cancelled. These should be held when the situation improves and after the deployment of paramilitary forces."
He claimed that several AAP candidates had not been allowed to file nomination, while papers of many were rejected on trivial grounds. The party's Punjab co-president Balbir Singh was accompanying him. Cheema also demanded security for Hinda's family, accusing the Congress and the SAD of targeting the AAP.
Talwandi Sabo MLA Baljinder Kaur accused the Congress government of creating an atmosphere of fear to hijack the polls. Sunam MLA Aman Arora said the party would go after the government in case of delay in police action in the murder investigation.
Rebel AAP leader Sukhpal Singh Khaira also condemned the murder. "I urge the police to nab the culprits as soon as possible, so that justice can be rendered to the victim's family," he tweeted.
3 men had stayed at the victim's house
Hinda, who had filed nomination from the Gill Kalan zone, was found dead with injuries on the back of his head. Bathinda SSP Nanak Singh said, "The victim seems to have been hit with a blunt object on the back of his head. There was also an injury mark on his eye. Two empty liquor bottles were also found in his room."
Hinda's wife, Kiranjit Kaur, has told the police that he returned home after having dinner with three men at a dhaba about 11pm on Sunday.
"Hinda asked his wife and son to sleep on the first floor, saying the three men will sleep in the house. On Monday, about 5.30am, when she came to her husband's room, she found him dead. The three men had vanished," the SSP added. He refuted claims of the AAP that the Digital Video Recorder (DVR) of the CCTVs at the dhaba where the men had gone for dinner had been stolen. "The dhaba owner has told police that the CCTVs were not functional," he added.
Three unidentified men have been booked under section 302 (murder) of the IPC at the Rampura Sadar police station.
'No cremation till arrests'
AAP district president Navdeep Singh Jeeda said, "Though a post-mortem has been conducted, we will not cremate the body till the accused are arrested. We will protest with the body outside the Rampura Sadar police station."
Close Story