Bikram Majithia had a role in facilitating supply of drugs to Canadian NRIs: STF report
Updated on Apr 08, 2018 10:09 AM IST
The Punjab and Haryana high court had asked the STF chief to file a status report on the "role of Majithia", who is brother of Harsimrat Kaur Badal, Union minister and wife of SAD president and former deputy CM Sukhbir Badal.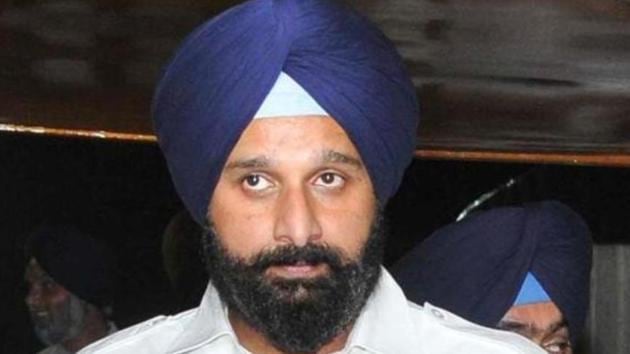 A report of the special task force (STF) — set up by Punjab chief minister Captain Amarinder Singh to catch the "big fish" in drug trade — says that Akali leader Bikram Singh Majithia had a "role in facilitating supply of a drug pseudoephedrine to two Canadian NRIs Satpreet Singh alias Satta and Parminder Singh alias Pindi" in the infamous 2013 Jagdish Bhola drug scandal.
The Punjab and Haryana high court had asked the STF chief to file a status report on the "role of Majithia", who is brother of Harsimrat Kaur Badal, Union minister and wife of SAD president and former deputy CM Sukhbir Badal.
In his 34-page report, accessed by HT, ADGP Harpreet Sidhu, whom Amarinder had handpicked to head the force, chronicles the statements of three arrested accused — Bhola, Majithia's former election agent Maninder Singh alias Bittu Aulakh and Amritsar businessman Jagjit Singh Chahal — before the police and the Enforcement Directorate (ED) that is probing the money laundering angle.
With sensational disclosures on their statements to the police, the report also puts the 13-month-old Congress government in a bind by pointing fingers towards the investigation by Punjab Police which broke the scandal with the arrest of Arjuna awardee wrestler-turned-cop Bhola.
Basing its findings on the three status reports filed by ED's deputy director Niranjan Singh in the HC since 2014, Sidhu's report says: "Analysing statements of the three accused together makes it evident that Majithia had a role in the supply of pseudoephedrine (a precursor used in the manufacture of synthetic drugs which has gained notoriety as 'chitta' in Punjab). He asked Chahal to directly supply it to Satta and Pindi and also through Bittu Aulakh. The knowledge and intention on part of Majithia to facilitate its supply is clear. Hence, collection of further details and questioning of Satta and Pindi is required to unearth exact process of criminal activity, complicity of various persons."
It says that the degree of support provided by Majithia and the consideration for which it was provided is to be clarified by further investigation of all parties involved in the alleged offences. "As per the findings, there is prima facie sufficient evidence on record to further investigate the role of Majithia regarding the allegations," it adds.
The CM, who also holds the home portfolio, has marked the report to a two-member panel comprising home secretary NS Kalsi and Punjab police chief Suresh Arora. State's advocate general Atul Nanda has told the division bench on March 16 that it was under active consideration of the committee and sought three weeks to apprise it about government's position in the matter.
Why police dragged its feet?
Bhola was suspended from the force for his involvement in the drug trade in 2002. He was arrested in November 2013 as the "kingpin" of the synthetic drug racket. He told the police at Banur during his interrogation on May 15, 2013, that he used to take raw material for manufacturing ICE (a highly purified form of methamphetamine) from Chahal, who had a firm called Montek Pharma, through Aulakh to supply it to Satta and Pindi in Canada.
Aulakh, too, was arrested and during his interrogation at Banur, he told the police that Satta had introduced him to Pindi in 2009. "Pindi wanted to get in touch with a pharma company for export of medicine for dogs. I introduced him to Chahal and Pindi told him the formula of making the medicine," Aulakh said. Chahal disclosed before the police on November 21, 2013, that Bittu and Satta came to his office for preparation of some medicines. "I told them I do not have the licence to make it. After two-three months, Bittu took 10 kg of methamphetamine for Rs 10 lakh from me mixed in common salt," he said. Scathing in its criticism of Punjab Police, the report says it did not take action to make Satta and Pindi join the investigation to verify their role while it arrested several others.
Majithia refused to comment on the report saying the matter is sub-judice. "The report was submitted to the HC under sealed cover. Let the HC decide. Me and Harpreet Sidhu are estranged cousins. We have an old enmity and I will soon reveal everything about it," he said.
Sidhu did not respond to repeated calls and messages for his comment. Amarinder had so far refused to buckle down to pressure from within his own party to probe Majithia's role taking the "no political vendetta" line.
The Punjab and Haryana High Court, on petition of lawyer Navkiran Singh, had asked the STF to file a status report on the former minister's role. It was submitted to a division bench of Justices Surya Kant and Shekher Dhawan on Feb 1, which had asked it to share it with the state government and the ED