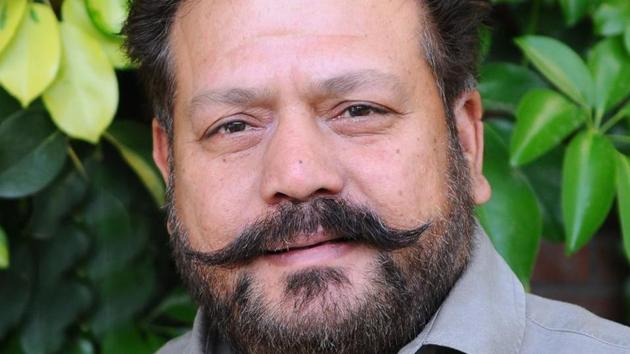 Chandigarh Congress councillor gets one-and-half-year jail for cheating, forgery
The order came from the additional district and sessions judge Ashwani Kumar Mehta. Babla was held guilty under Sections 420 ( cheating) and 468 of the Indian Penal Code (IPC).
UPDATED ON APR 04, 2018 10:40 AM IST
A local court on Tuesday sentenced Congress councillor Devinder Singh Babla, who is leader of opposition in the municipal corporation, to a year and a half in jail in a 2009 cheating case pertaining to allotment of platforms at the Sector-26 mandi when he was the market committee chief.
The quantum was pronounced a week after he was declared guilty, by the court of additional district and sessions judge Ashwani Kumar Mehta. In order to get bail, he will have to file the plea before the Punjab and Haryana high court as the appellate court has no powers to that effect.
When media reached him outside the courtroom, Babla folded his hands and said he didn't wish to say anything at this stage. His sons, Yudhveer and Paramveer, stated that they respect the verdict of the court, and that they will take the view of a senior counsel to decide the next course of action.
It was in August of 2009 that the police registered the case against Babla and Rakesh, president of the arhtiya association of the Sector-26 market, for irregularities in the allotment of 69 platforms. According to the complaint, even as there were 59 licensees, 10 ineligible persons were also accommodated during the auction inJuly that year . Babla was booked after a shed, which had fallen, had to be reallocated.
Babla surrendered on December 28, 2009, after a local court issued orders asking him to appear before it or be declared a proclaimed offender. Although a key witness, GR Pillai, assistant secretary of the market committee, took a U-turn on his statement recorded with the police, another witness, Ranjit Singh, who was also an official of the committee, corroborated the allegations during trial. The lower court convicted Babla under sections 465, 468 and 471, while acquitting him of charges under 420 in 2014. Babla was released on probation for a year in July 2014 by a civil judge in junior division.
While Babla moved an appeal against the probation order, the prosecution appealed against his acquittal under section 420. Both appeals were moved for trial in the court of additional district and sessions judge. After arguments, the court on March 27 dismissed Babla's appeal while allowing the state's appeal and found him guilty of cheating too.
He was on Tuesday sentenced to one-year jail and fined Rs 10,000 under section 420 (cheating), six months and Rs 5,000 under section 465 (forgery), 1.5 years and Rs 10,000 under section 468 (forgery for cheating) and 1.5 years and Rs 10,000 under section 471(using forged document) of the IPC; while the jail time will run concurrently, meaning 1.5 years in all, the fine adds up to Rs 35,000.
Babla's counsel AS Sukhija had argued that the appellate court couldn't inflict greater punishment than what the trial court could award as per section 386 of the CrPc. The judge did say he couldn't award the maximum punishment of seven years due to this provision; he took another five minutes after that, before pronouncing the order.
Supporters gather
A large number of supporters of Babla, including Chandigarh Territorial Congress Committee president and former mayor Pradeep Chhabra, former senior deputy mayor Bhupinder Singh Bhaderi, and former deputy mayor HS Lucky, gathered at the courts on Tuesday.
Many were seen clicking pictures and selfies near him as soon as he walked out of the court. Many expressed relief that his political career was "saved" now as he did not get as severe a punishment as was feared.
Close