Farmers in Punjab to pay for out-of-turn tubewell connections
Updated on Sep 26, 2017 08:54 PM IST
PSPCL comes up with new category under which connections will be issued on first-come-first-serve basis; farmers to pay power bills also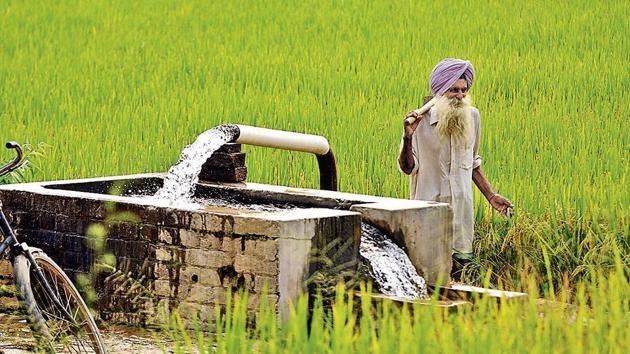 Hindustan Times, Chandigarh |
, Chandigarh
HT Correspondent
Now, farmers in Punjab can avail of out-of-turn tubewell connections without having to wait for years and will have to pay both installation charges and electricity bills.
The Punjab State Power Corporation Limited (PSPCL) has come up with a policy that provides for tubewells connections. The farmers do not have to pay for installation and power bills under the existing tubewell policy under which the waiting period would extend up to years.
The bills will be raised according to the tariff fixed by the State Electricity Regulatory Commission for the agriculture pump-set category.
Till now, tubewells installed in all categories were given free power supply and the Punjab government pays for it in form of monthly subsidy.
Other than farmers, the policy is also applicable to corporate houses and cooperative societies which are into agriculture. "When they can pay Rs 2-2.5 lakh to get a tubewell installed on priority basis, they can also pay their power bills," said a PSPCL officer.
"Some industrial houses and well-to-do farmers want connections under the 'tatkaal' (immediate) scheme. The scheme was launched last week," said irrigation and power minister Rana Gurjit Singh.
Even those whose applications for tubewell connections are pending can opt for the new category. The new policy is different from other priority lists such as ex-servicemen and chairman quota of PSPCL.
There are about 13.5 lakh tubewells in the state with nearly 1 lakh applications pending under priority categories.
"The scheme would ease the government's subsidy burden," an official said.
The state government pays about Rs 6,000 crore annual subsidy to PSPCL for free power to farmers.
HC notice over free power to politicians
A public interest litigation (PIL) seeking abolition of agricultural pumpset subsidy to rich farmers filed in the high court pointed out that many Punjab politicians are enjoying the concession of free electric power for the tubewells installed for irrigating farm land.
They include Capt Amarinder Singh, his predecessor Parkash Singh Badal, SAD president Sukhbir Badal, Manpreet Singh Badal and Congress leader Kuljit Singh Nagra.
A division bench of the Punjab and Haryana high court on Tuesday issued notices to the Punjab government, Punjab Electricity Regulatory Commission and Punjab State Transmission Corporation Limited (PSTCL).
The petitioner, advocate Hari Chand Arora, said the Punjab has been providing free electricity for tube wells to farmers for the last several years. The PIL says only Aam Aadmi Party's Sukhpal Singh Khaira has surrendered this subsidy.