IPS officer pens harrowing tales of drug addicts in Punjab
Updated on Jul 03, 2018 11:09 PM IST
The author also comes across a tormented woman hinting at committing suicide while narrating her husband's drug addiction. A month later her body was found from a canal at a village near Harike in Tarn Taran district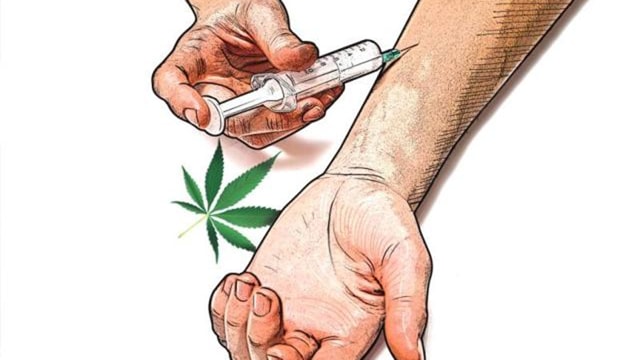 A drug addict sells off his mother's earrings for Rs 8,000 to buy liquor and drugs, ten days after the local panchayat elections that had witnessed free liquor supply in his village.
With no more free availability of liquor after the polling, the beleaguered man also sells off the building material of his under-construction house to purchase drugs and thrashes his wife, eight-year-old daughter and elderly mother for their resistance.
This episode is among the harrowing tales that IPS officer Gurpreet Singh Toor narrates in his book 'Allarh Umran, Talakh Sunehe' (Adolescence age, harsh messages) in Punjabi.
"The same women who earlier protested for closure of a liquor vend in their village now asked for free supply of cold drinks when they saw the men relishing the free liquor during the panchayat elections," Toor writes as he engages the reader in nuanced stories in different chapters.
Another tale is of a 14-year-old boy who began earning his bread as a 'paathi' (priest) in a village gurdwara but ends up in jail as a drug addict after losing his job. "The boy's sweet voice echoed from the loud speaker to wake up the villagers…but he loses job due to local village politics and that was the beginning of his ill fate," Toor writes.
The youth had sold off his little farm land and two buffaloes to purchase a tractor-trolley on loan and employed himself with the sand mining mafia. After his repeated arrests for illegal mining, he falls into the trap of a drug peddler and made money as a drug courier.
"When he was arrested again as a courier, he wept and shrieked, 'Mainu dubara jail naa bhejjo, gurdware hi bithaa deo' (Better send me back to the gurdwara than the prison)," Toor captures the helplessness of the boy.
The author also comes across a tormented woman hinting at committing suicide while narrating her husband's drug addiction. A month later her body was found from a canal at a village near Harike in Tarn Taran district.
This is Toor's third book after 'Sambhlo Punjab' and 'Jeeve Jawani'.