Mohali's average water consumption nearly triple the estimated requirement
The corporation analysed data from March to May and found that the average consumption of the town was around 400 litre per day against the standard water need of 150 litre.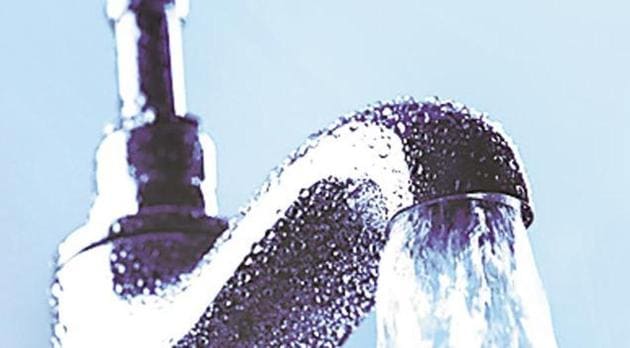 Updated on Jun 16, 2018 02:36 PM IST
Corporation to install water meters, contemplates slab wise water tariff
The Mohali municipal corporation on Friday approved the proposal to map water consumption by installing meters. During the discussion in the House, Mayor Kulwant Singh said that water wastage was noticed in some of areas of the city.
The corporation analysed the data of water consumption from March to May. It was found that the average consumption of Mohali town was around 400 litre per day against the standard water need of 150 litre per day.
For instance, in Phase 7, Sector 71, Phase 11, Sector 71 (12 Marla plot) Phase 7 and Phase 3B1, water consumption was 367 litre per day during the billing cycle from March 1 to May 1.
The mayor said, "Water meters have not been installed in all houses. It is noticed that water is being wasted in some areas. We need to map consumption in such areas." He added that the government would be urged to fix the slab-wise rate as is done in the case of electricity.
The data revealed that residences on 20 Marla plot in Phase 5 have the highest per day per capita water consumption at 616 litre while residences on 12 Marla plot in Sector 71 have the highest per capita consumption of 519 liter in a day. In the survey, 120 houses were mapped during the billing cycle of March 22 to May 22 and was found that 614 residents consume 1620 litre water in a day while for in another cycle, 180 houses were surveyed and it was found that 1,075 people consume 2,327 litres of water a day.
MC SURVEY ON WATER CONSUMPTION
It was found that the average consumption of Mohali town was around 400 litre per day against the standard water need of 150 litre per day
Bill cycle March 22- May 22
Total houses mapped: 120
Total residents: 614
Average per capita per day water consumption: 394
Highest per capita consumption: Phase 5 (615liter )
Close Story