Rajasthan Assembly Election 2018: Rumblings of discontent in BJP bastion Hadoti, Raje's home turf
Updated on Nov 29, 2018 10:08 AM IST
Rajasthan assembly election 2018: Hadoti comprises districts of Bundi, Kota, Jhalawar and Baran. BJP has held sway in the distric since the past 30 years. The BJP won 16 of the 17 assembly seats in the last assembly elections. This time around the picture doesn't seem to be so rosy for the BJP. The general sentiment especially in the rural areas seems to be pro-Congress.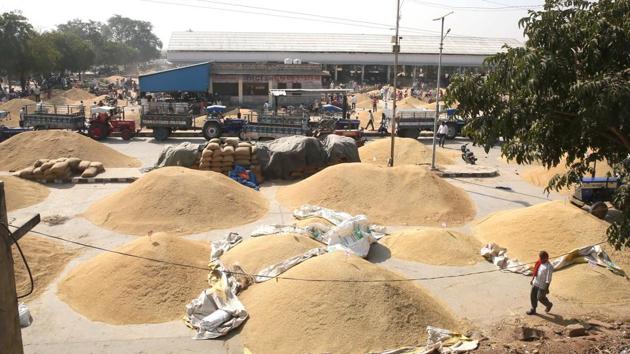 Hadoti region of eastern Rajasthan is seen as a BJP bastion and also chief minister Vasundhara Raje's home turf as she contests from the Jhalrapatan assembly constituency. The Jhalrapatan seat has became a high-voltage contest this time as the Congress has fielded former BJP leader Manvendra Singh against the CM.
Rajasthan will vote for a new assembly on December 7.
In Bundi assembly's Keshoraipatan seat, the contest has become triangular after Congress changes its candidate. Congress had first given the ticket to CL Premi but later changed it and gave it to Rakesh Boyat. Premi is now contesting as an independent and could harm the Congress. BJP has fielded MLA Chandrakanta Meghwal who was shifted here from Ramganjmandi.
In Ladpura assembly seat of Kota, BJP has fielded Kalpana Raje, wife of former Congress MP Ijyaraj Singh. Singh and his wife joined the BJP after Congress denied him a ticket.
In Pipalda, candidates of both parties are outsiders. BJP has fielded former Congress MLA Mamata Sharma while Congress has fielded Ramnarayan Meena. Sharma, former NCW chairperson, used to contest from the Bundi seat. Meena, a former MLA used to contest form the Deoli-Uniyara seat.
In the Anta seat in Baran district, agriculture minister Prabhulal Saini is facing a tough contest from Congress stalwart Pramod Jain Bhaya. Saini had won the seat in the Modi wave last time by a mere 3399 votes and was desirous of changing the seat but was denied by the party.
The BJP won 16 of the 17 assembly constituencies in the last assembly elections.
This time around the picture doesn't seem to be so rosy for the BJP. The general sentiment especially in the rural areas seems to be pro-Congress. The most resonant voices are of farmers and youth and MSP, crop loss and employment seem to be the most pressing issues.
Read | Rajasthan assembly elections 2018: Unemployment dole, jobs in BJP manifesto
Hadoti comprises districts of Bundi, Kota, Jhalawar and Baran. BJP has held sway in the distric since the past 30 years.
At the Kraya Vikraya Sahkar Samiti in Hindoli town of Bundi district farmers have come to sell their urad crop.
Devraj Gurjar who works at the Kray Vikray Sahakari Samiti says there is shortage of urea and farmers have to buy from private sellers who are seling at higher rates. The government rate is ₹265 per tonne while private shops sell it between ₹320 to ₹380 per tonne.
He says traditional crops in Hadoti include wheat, rice, makka, chana, sarson, urad and vegetables. "Vegetables have become very profitable and farmers have taken to it in a big way especially as agriculture minister Prabhulal Saini encouraged it," he says.
Mahavir Gurjar, 24, from Amarpura village near Hindoli is a graduate. He says he had done a course in teleaccounting under the government's PM Kaushal Vikas Yojana.
"I tried for a job but didn't get any. So now I am helping my parents in farming."
Pradhan Gurjar, another young man from Amarpura, is doing his graduation from Bundi. He says he had done a hotel management course from Bundi but didn't get any job.
Hindoli is the only seat that the Congress won last time.
About 65 km from Hindoli is Kota, the coaching capital and district headquarters. The Bhamashah Mandi is a big trading place for wheat and other crops. Currently wheat and urad are being sold here. Apart from Rajasthan, farmers from districts of Madhya Pradesh bordering Kota are also coming to sell wheat as they have no big mandi on their side.
Shiv Krishan Prajapat from Urna says he supported BJP last time but he will not vote for the BJP this time. "BJP is good and I will vote for prime minister Narendra Modi at the center. But here the local BJP leaders have discriminated in doing work. They have given benefits only to their people. So under compulsion I will vote for Congress."
Bhimraj Vasihnav from Bachheda village however argues that a lot of work has been done. "We have electricity in our village, we have got water, houses, a veterinary hospital and a school. People will support BJP," he says.
Bundi based political analyst Madan Madir says this time the sentiment seems to be in favour the Congress. However on some seats it is facing problems from rebels.
The 85 km drive from Kota to Jhalawar is smooth except for patches on the highway where work is underway. The city has swanky
But in the rural areas, discontentment is brewing.
Aranya Kheda village in Baran district, Bhagwan Meena says this time there is a Congress wave.
He says MLAs were not able to get work done as they could not speak before ministers and ministers never listened to them.
Manoj Meena says when the school in their village was shut down and shifted 3 km away to Baldevpura they had gone to Jaipur along with their MLA Rampal Meghwal but no one in the BJP listened to him.
In Pipaliya village of Baran district, some women are working in the fields. Asked if they have got Bhamashah cards and gas connections, they reply that some have and some don't. One of the women, Mamta, says she has a connection but the refill is expensive. Asked who they will vote for, another woman, Draupadi says they will vote as their family and community members tell them.
In Chabdda town, Govind Sahu owns a provision store. He says he supports the BJP.
"Earlier no one filed their tax returns. Now all traders have to do so an the system has become transparent which has helped us. Earlier we could not get goods from other states but now we can. The government policies have been beneficial."
Further down from Chhabda is Bhuloni village. Prahlad Singh, a sweet seller, says there is more support for Congress this time. "Demonetisation hit traders, gas cylinder prices are up, farmers are facing problems in getting fertilizer."
At a tea stall nearby, a group of men also echo Prahlad Singh's sentiments. Pankaj Parikh a labourer from Berakhedi village , says BJP is a party of the rich people. They have not helped the poor."
"Congress is the party of poor people Good work was done in the Gehlot government."
In Titarkhedi village in Chhabda district, a local haat is held every Sunday where traders sell vegetables and small eats. Guddi bai is selling prawns on a small tarpaulin placed on some bricks.
Asked if she has got any government facilities, she says she has a Bhamashah card and a BPL card but she has not got a gas connection. She says there is no handpump in Titarkhedi village and people have to draw water from a tubewell.
"The government is only for big people. There has not been much development despite the chief minister contesting from here," she says from behind her veil.
Click here for complete coverage of Rajasthan Assembly Election 2018
Personalise your news feed. Follow trending topics