Latest from narendra modi
The Narendra Modi years - the post-2014 period- have changed the nature of political and electoral competition. It has altered the way political power is exercised, and has transformed political and social realities on the ground. Each of these has, together, changed the nature of the Indian State.

Till date, around 212 pillars have been carved at Shri Ram Janmabhoomi Nyas Karyashala (workshop) in Ayodhya. The VHP has been operating this workshop since the Ram Mandir movement began in the late 1990s. Most of these pillars from the workshop have been shifted to Ram Janmabhoomi.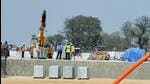 Narendra Modi has been a pioneer in reshaping India's climate diplomacy, repositioning New Delhi from being seen as a spoiler to being seen as a constructive actor on the international stage.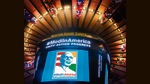 Unlike previous administrations, welfare delivery was not subsumed in a particular ministry's functions, it was put front and centre of the PM Narendra Modi's agenda.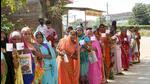 The PM's comments came while reviewing projects during the 40th PRAGATI meeting. Overall, eight projects pertaining to 14 states and the National Broadband Mission were reviewed.