At last! Green shoots of recovery in the real estate market
Vandana Ramnani, Hindustan Times, Delhi
Mar 28, 2017 02:47 PM IST
Reduction in interest rates, a 10% to 20% correction in property prices and the fast approaching deadline for states to implement the Real Estate Regulatory Act is encouraging homebuyers to invest in real estate
It has been a long winter after the government's November demonetisation move but as spring approaches, hope seems to be springing in the homebuyer's heart. Most of them seem to have mustered up the confidence to contemplate purchase of property, largely because of reduction in interest rates, a 10% to 20% correction in property prices and the fast approaching deadline for states to implement the Real Estate Regulatory Act.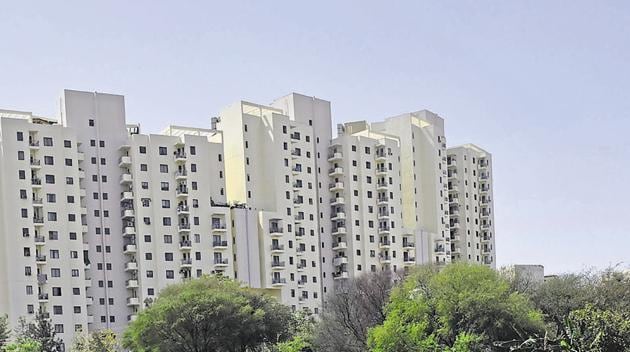 In the last three months, fence sitters waiting for months have started concluding transactions. While real estate prices and discounts differ from deal to deal, end-users looking for properties are taking advantage of corrective valuations and closing deals in Delhi-NCR, mostly for ready-to-move-in properties or where the possession date is near. Plotted developments in south Delhi are also being considered. The market overall is looking upbeat, say real estate experts.
Even in the secondary market, there are now enough motivated sellers reconciling themselves to the corrected prices and to the fact that these are not likely to go down further. The resale market, too, is gradually picking up in Gurgaon, Central Delhi.
A recovery in end-user activity now looks very likely and people earlier hesitating to invest are now concluding transactions. Prices and discounts differ from deal to deal. End-users who were on a lookout for properties are taking advantage of corrective valuations and the market is looking upbeat. There is a 15% to 20% difference from the benchmark price, depending on the location of the property.
Market sources say that the resale market is gradually picking up in markets such as Gurgaon and Central Delhi. A high-end deal was recently struck for Rs 42 crore in Malcha Marg for a 375 sq yard plot. Before demonetisation it would have been sold for about Rs 50 crore.
Apartments that are ready-to move in or nearing possession are now available for the same price at which they were available two years ago. What this means is that prices have more or less remained static since then. The 15% to 20% correction is actually reflective of inflation-corrected prices, explains Shveta Jain, managing director - residential services at Cushman & Wakefield.
The south Delhi plots market is also seeing some activity. While many developers went in for joint development or outright purchase a few months ago, there has been a slight change in the model after demonetisation, especially with regard to payment. Earlier, builders who would enter into collaborative agreements with owners of plots paid owners for it immediately. They are now, however, opting to go in for a staggered mode of payment stretching for about 12 to 18 months which is acceptable to owners.
For owners of plots in south Delhi, this is a great way of monetising their assets. They are open to staggered payment by builders over outright payments because the velocity of sales is slow in the market right now. What this means is that since they are unable to get a buyer for the plot selling at Rs 30 crore to Rs 40 crore and that too outright purchase, they are instead finding it a lucrative option to give it to a builder to construct apartments that can be sold for say around Rs 6 crore each (some of which they are keeping with them and selling the rest to the developer). Most plot owners are holding on to their share of apartments to be sold later when market sentiments improve, says Jain.
Demonetisation had hit the market hard, bringing down deals in the plotted development market by 50%.Now there is more supply in the market and realistic pricing, she says.
Rohit Chopra, SanD Advisory Pvt Ltd reports a momentum in the South Delhi market since the last three months. Most people have bought units at a discount of 4% to 8% in Jor Bagh, Defence Colony, Vasant Vihar and GK 2.
In Defence Colony there was an outright sale of a 325 sq yard plot for Rs 25 crore which before demonetisation would have sold for about Rs 27 crore. In Jor Bagh a 4BHK flat which would have otherwise gone for Rs 22 crore before November 8, 2016, was sold for Rs 20 crore. In GK 2, a flat located in a plot of 250 sq yard was sold for Rs 4 crore.