Post-RERA, new tech is helping builders speed up construction work
Hindustan Times |
Prakruti Maniar
Aug 11, 2018 05:59 PM IST
3D modelling is streamlining processes; new building methods are allowing entire floors to be built in one go.
One interesting result of the new RERA norms is changing construction techniques.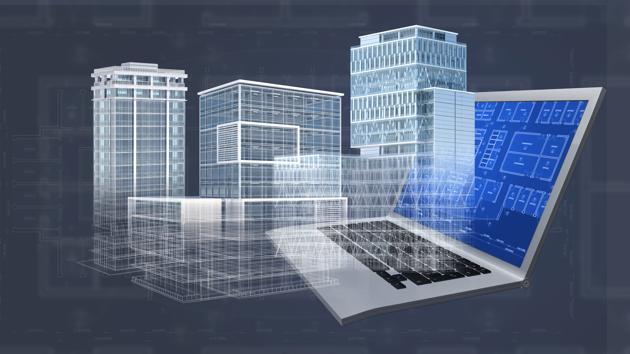 With fixed deadlines to be met under the Real Estate (Regulation and Development) Act enforced in the state last year, and penalties for delays, developers are increasingly turning to new technology to shrink the time taken per unit or floor. In an additional benefit, this technology creates sturdier homes, and streamlines the design-to-construction process. One drawback — it is more expensive, particularly if used in smaller projects.
Among the techniques being adopted are 3D modelling, aluminium formworks, tunnel formworks and jump forms. "The use of such technology is slowly growing across the industry," says Deben Moza, executive director of project management services at real-estate consultancy Knight Frank India.
Alu-form is short for aluminium formwork, a technique where the metal is used in place of the traditional plywood shuttering when making the mould or framework for construction of the outer walls, floors and ceilings. Aluminium is sturdier, easier to use and provides better finish, especially for the exterior walls.
In tunnel formwork, beams, walls and columns are all constructed in one go. "A floor takes even less time than with alu-form, and can be completed in about a day," says Farshid Cooper, director of Spenta Corporation developers.
Repetition is key
Both alu-form and tunnel form are more cost-effective if used on that either have several identical buildings, as in a township, or consist of a building more than 20 storeys high.
Jump formwork is best used for buildings more than 50 storeys. "In a high rise, the core of the buildings, which includes areas like the staircase, lift and lobby, takes longer to build than the floor plan of flats," says Hetal Joshi, executive director of projects at Radius Developers. "Jump form helps build the core of two or three floors at once, speeding up the construction process. We are considering using it at a project in Mazgaon, which is still at the planning stage," he says.
The big advantage offered by all three technologies is speed. "Upgraded tech like this also requires less manual labour," says Shruti Choudhari, deputy director at BL Kashyap and Sons, a construction company.
There are reduced chances of leakage and cracks as the core is metal and cement and the brickwork is minimised, adds Rohit Poddar, managing director of Poddar Housing and Development.
Tech is entering the process even before construction begins, though. 3D modelling is playing a major role in streamlining operations. "We are seeing builders take to technology more. Building Information Modelling in particular has played a major role in making planning easier," says Deepak Dhar, director of project management at real-estate consultancy Colliers International India. BIMs are 3D modelling systems that allow developers to design even functional characteristics like plumbing and electrical wiring before they begin work. This means they can make minor tweaks, work out glitches and even manage inventory and manpower more efficiently.
Paying for change
One key reason developers have preferred to stick to traditional methods, is cost. "The new approaches can cost 15% to 25% more," says Cooper.
It is only in the larger projects that the cost can only be offset by time saved. "The gap has to be vast enough," explains Joshi. "Using this kind of technology is most beneficial when used in repetition."
Using aluminum formwork or tunnel formwork also requires a higher grade of concrete, for similar results, which may not be easily available or may raise costs further.
Radius Developers used tunnel formwork for the first time in a 23-storey project in Chembur last year. "We completed construction in about seven months, our shortest timeline so far," says Joshi. "The material costs were about 50% more, but since we could use the same frames repeatedly enough, we could offset it. Repetition is key."