Kammara Sambhavam movie review: Dileep's innuendo about real life situation spoils the film
Jul 29, 2019 07:10 PM IST
Kammara Sambhavam movie review: This Malayalam film stars Dileep. Siddharth, and Bobby Simha in lead roles.
Kammara Sambhavam
Director: Rathish Ambat
Cast: Dileep, Siddharth, Bobby Simha, Namitha Pramod
Rating: 1/5
An eye for an eye will make the world fair. That's what Othenan Nambiar (Siddharth) tells the British officer before he pulls the trigger. This is the abstract notion that director Rathish Ambat plays with throughout the duration of his new film, Kammara Sambhavam. Kammaran Nambiar (Dileep) was a sly man who orchestrated certain incidents out of revenge and greed during the Second World War. Contrary to this, though, people believe he was a righteous man who founded the Indian Liberation Party to fight the British and to enslave system. In fact, a white man, Robert S Coogan, who served at Amruthasamuthiram, even wrote a chapter about Kammaran in his book about unsung heroes of India.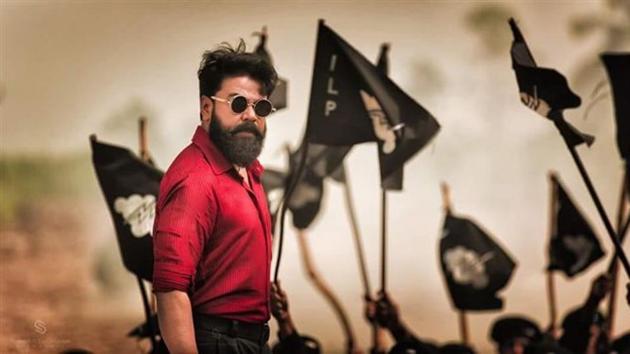 'White men tell no lies,' believes a group of men that tries to produce a film about Kammaran in the present day, in a bid to gain political mileage. Director Pulikesi (Bobby Simha) approaches an older Kammaran to know his story, instead of depending on a short note, and we see an intriguing tale set in 1945 unfold.
Back then, Kammaran, the son of local physician Vishwambaran, was a selfish man who pretended to have empathy for the poor. He made them - and the rich - believe that he was an expert in medicine. In reality, though, he didn't. He was a narcissistic, judgemental, patriarchal and racist jerk. He hated touching 'slaves' so much that he wiped his hands immediately. He was a kleptomaniac. He cheated people by buying medicines from a shop in the city and lying to customers that he had procured them from the forest. He believed Subhas Chandra Bose was Bengal's version of a 'Nambiar,' a person who belongs to the upper caste. His obsession with caste and his hatred for people who were then considered untouchable was strong. His love for the village leader's niece, Bhanu (Namita Pramod), led him to make decisions that changed the lives of the villagers.
And then, he stops his narration. Kammaran's story ends on a cliffhanger.
In the present, Pulikesi is blown away by Kammaran's story and says, "This man is not MGR, but MN Nambiar," referring to the famous hero-villain duo in the Tamil industry.
One cannot gain political mileage by making movies about the bad guy though, and so what we see next is the 'victor's version of history'. The retelling of this tale seems more like a spoof of the scores of films we see that promise they are "based on true events". Kammaran becomes the hero who saves not just his people, but Netaji Subhas Chandra Bose and Gandhiji too. In fact, he also gets Netaji's last assignment, is saved by Nehru from the clutches of prison life, he fights for his motherland and also becomes a founding member of the ILP. He is 1945's version of a superhero, and as the real life Kammaran Nambiar watches this story unfold on screen in the present, he is as stunned as the audience. His open-mouthed fascination leaves one in splits.
While he is stunned at the set of lies - lies that he spewed in the past with ease - filmed in the name of a true story, audiences fall for it hook, line and sinker. This story of the unsung hero of Kerala, a piece of fiction retold with a little added filmy 'masala', understandably influences people in a huge way. Director Rathish Ambat's decision to tell this story through the cinematic medium underlines the irony.
The connection between the facts that were narrated and the fiction that is portrayed is strained. This sudden break in narration affects the film, in a way that it takes time to understand that this is all about the master manipulator, Kammaran, who will go to any length to get what he wants. A smoother transition and tighter screenplay could have helped the film, which is weighed down by heavy pauses in the story - it's long and uneven.
Read | Parole movie review:This Mammootty starrer could have been so much more
However, the film does have its moments. For instance, the young Kammaran collects Japanese currency, believing that the Japanese would win the war with a nuclear weapon and will become India's new rulers. He believes that possessing Japanese currency would find him favour with the new rulers. Only later does he realise that Hiroshima and Nagasaki are bombed instead. But the film is riddled with too many of these asides, which makes it tiresome.
The scene towards the end about getting a girl to 'accuse a popular man of molesting charges to distract people' by Kammaran is distasteful, considering especially the man who plays him. It is so resounding that it leaves you with a lingering feeling of unpleasantness at the end. Even as we try to separate the art and the artiste, we fail thanks to the film's decision to end with this punch line.
Author tweets @Priyanka_S_MCC
Follow @htshowbiz for more
ott:10:ht-entertainment_listing-desktop