Arsenal's Mertesacker ready for Stoke battle
Updated on Aug 25, 2012 09:03 AM IST
Arsenal defender Per Mertesacker is bracing himself for his first taste of the ferocious assault that awaits the Gunners whenever they face Stoke at the Britannia Stadium.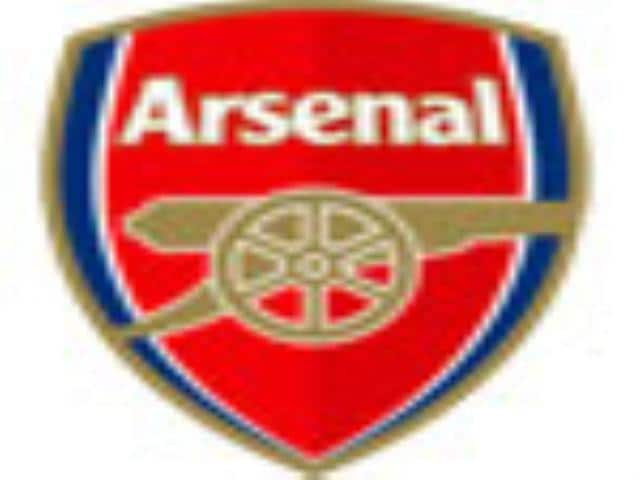 Arsenal defender Per Mertesacker is bracing himself for his first taste of the ferocious assault that awaits the Gunners whenever they face Stoke at the Britannia Stadium.


Mertesacker missed Arsenal's trip to Stoke last season but is all too aware of the challenge that will confront his team-mates in their second match of the Premier League season on Sunday.
Meetings between the two clubs in recent years have been marked by the clash of playing styles, with Gunners manager Arsene Wenger frequently critical of Stoke's more direct approach.
Relations hit a low two years ago when Arsenal's Aaron Ramsey suffered a badly broken leg following a challenge by Ryan Shawcross that earned the Stoke defender a red card.
Backed by a passionate home crowd, Tony Pulis's Stoke will do everything they can to unsettle the visitors.
And German international Mertesacker admits Wenger's side have been preparing to handle the aerial bombardment and physical challenge they will face.
"I didn't go to Stoke last year because of my injury so this is a completely new experience for me as well," Mertesacker said.
"I hope to adapt quickly to Stoke and the situation and the way they play.
"We have to switch on quickly and do the right thing. We have done a lot of things in training concerning set pieces, throw-ins and crosses.
"We have to cover each other even more than the other games because they are very dangerous players, especially up front, and very tall players.
"Maybe we have to behave differently but we always want to show our own qualities."
Mertesacker will face a particular test of his abilities when he confronts Stoke's towering striker Peter Crouch.
"I played against Crouch at Wembley so it is not a new situation," he added.
"When you look at Sunderland and Stephane Sessegnon and then one week later you play against Peter Crouch, it's weird but you have to deal with this."
There will be plenty of attention on Shawcross after his role in Ramsey's injury, but Pulis remains supportive of his player and insists he is keen just to concentrate on his football.
"I think Ryan's drawn a line under it," said Pulis. "He's one of those who gets on with his business, he's a great lad and a fantastic character.
"He's been captain of the club now for a couple of years and he deserves it. He's a smashing lad and he's got better as time's gone on.
"It won't worry him whether Aaron's playing or not playing. We still contest it, we're adamant that Ryan never went in to hurt Aaron, I don't think Ryan's that sort of player.
"He's proved since that he's not a dirty player. He can be clumsy at times, he's 6ft 4in and a young man playing professional football at the highest level.
"Defenders do make mistakes, but he's not a dirty player and that's a fact."
Pulis is looking forward to the chance to ruffle Wenger's side again, but he maintains he has plenty of respect for the north London club.
"I think this game's special because of the atmosphere of the crowd," said Pulis. "They really relish great football clubs coming to their ground. They are one of those great clubs without a question of a doubt.
"We respect Arsenal greatly, there's no way in a million years we'd underestimate them. They are one of the great clubs in the world.
"On their day, they can beat anybody. We have to stick together and make sure we play for 90 minutes. We can't switch off."
Alex Oxlade-Chamberlain will come back into the Arsenal squad after recovering from an ankle problem but Laurent Koscielny remains sidelined with a calf injury.
Personalise your news feed. Follow trending topics