Saturn's 29-year-journey around Sun: Nasa shares details- 'Ring in New Year'
Jan 02, 2023 02:54 PM IST
The journey of the planet around Sun has triggered curiosity among experts over years.
Saturn revolves around the Sun once every 29 years and during the course of one such cycle, Hubble Space Telescope took several photos that highlight how the planet's rings appear differently. "Looming like a giant flying saucer in our outer solar system, Saturn puts on a show as the planet and its magnificent ring system nod majestically over the course of its 29-year journey around the Sun," says the US space agency in a release.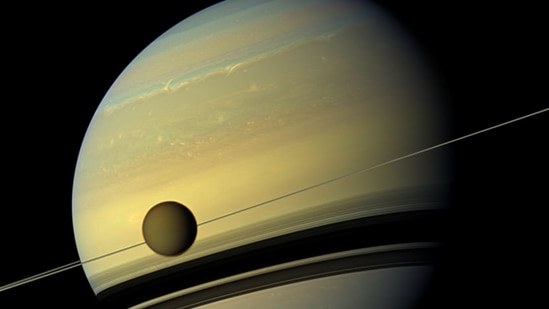 The planet's rings open up 'from just past edge-on to nearly fully open as it moves around the Sun," it further highlights. In a tweet, NASA further shared how these photos were taken between 1996 and 2000 by the Hubble telescope as it observed "how its rings appear differently from our perspective".
NASA's Hubble space telescope was named in the honor of the trailblazing astronomer Edwin Hubble. It helps experts at the space agency understand the universe and how planets, stars and galaxies form. Launched in 1990, it was also the first astronomical observatory to be placed into orbit around Earth with the ability to record images in wavelengths of light spanning from ultraviolet to near-infrared.
"The satellite moves at the speed of about five miles (8 km) per second, fast enough to travel across the United States in about 10 minutes," says NASA on its official website.