Latest from andrew flintoff
IPL 2020: In the form of his life for the past three-four years, the 29-year-old already has 7000 plus runs and more than 270 wickets across formats and finds his name mentioned alongside the likes of Ian Botham and Andrew Flintoff.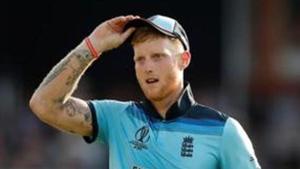 Former England all-rounder Andrew Flintoff has spoken about the kind of sledging that then Australian men's cricket team captain Ricky Ponting indulged in during the landmark Ashes series in 2005.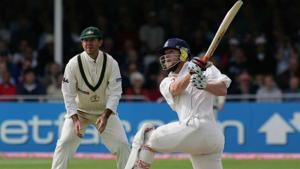 Indo Asian News Service |
By
Indo Asian News Service
Akhtar, in a conversation with Flintoff on a latest Talk Sport podcast uploaded on Youtube, gave his side of the story.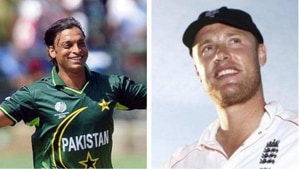 Hindustan Times, New Delhi |
By
HT Correspondent
Speaking to Talk Sport, Flintoff recalled another hilarious sledging episode with Pakistan legend Shoaib Akhtar from a 2005 Test match between England and Pakistan.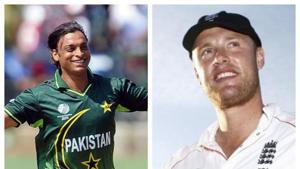 Hindustan Times, New Delhi |
By
HT Correspondent
BCCI celebrated the 12th anniversary of Yuvraj Singh's incredible achievement by sharing a collage comprising each of Yuvraj's six sixes he hit off England fast bowler Stuart Broad