Around 15 army personnel queued-up and lifted the child on a stretcher from the tunnel - which was inside a 70-feet deep pit- and put him inside the ambulance.

Updated on Jun 15, 2022 05:29 AM IST
Rahul Sahu, 11, fell in a borewell in the state's Jangir Champa district, on June 10. CM Bhupesh Baghel said on Monday a rock was hindering the rescue operation.

Published on Jun 13, 2022 03:38 PM IST
The boy, who was in an unconscious state for hours, has died, officials informed.

Updated on May 22, 2022 09:46 PM IST
The boy had fallen into the borewell while playing on Wednesday.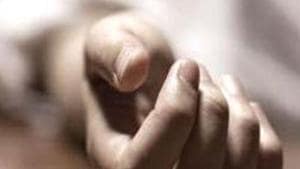 Updated on Dec 03, 2020 05:24 PM IST
Hindustan Times, Kanpur |
By
HT Correspondent | Edited by Sparshita Saxena