The total capital expenditure for 2021-22 stood at

₹

1,14,910 crore of which,

₹

75,140 crore was spent on local weapons and systems, said a senior official familiar with development. The rest of the money was spent on weapons from foreign sources, the official added, asking not to be named.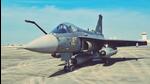 In an unprecedented move, The BBMP has released its 2022-23 annual budget over its website late on Thursday night.
It is being speculated that it was done to avoid taking questions and clearing doubts, which usually happens soon after the budget presentation.

The Bruhat Bengaluru Mahanagara Palike (BBMP) budget was supposed to be presented at 3 p.m. on Wednesday.

Local reports said the BBMP budget may be presented at 3 p.m. on March 30, according to a BBMP official.

The Lok Sabha on Monday approved a
₹
1.13 lakh-crore budget of Jammu & Kashmir for 2022-23 after over six hours of intense debate.