"Our government needs to focus on the epidemic," Lam said at a news conference after a week that saw daily infections jump by 60% so far this month. It "cannot be diverted... we cannot afford to lose," Hong Kong leader Carrie Lam said.

Published on Feb 19, 2022 06:48 AM IST
Agencies |
, Hong Kong/ottawa
Hong Kong leader Carrie Lam said at a news conference Thursday that the arrests were not targeted at the media. Stand News, meanwhile, announced after the crackdown that it is ceasing operation.

Published on Dec 30, 2021 04:20 PM IST
Chinese authorities have said the draft decision before China's National People's Congress would mean the largely pro-Beijing committee that elects Hong Kong's leader would also choose a large part of the legislature to ensure that the city is run by "patriots."

Published on Mar 08, 2021 02:33 PM IST
AP | | Posted by Harshit Sabarwal
Carrie Lam said political strife and unrest in the city, including anti-government protests in 2019 as well as protests in 2014, showed there were always some people who are "rather hostile" to the central authorities in China.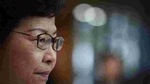 Updated on Feb 23, 2021 09:19 PM IST
AP | | Posted by Ayshee Bhaduri
, Hong Kong
According to South China Morning Post (SCMP), Tommy Cheung Yu-yan, an adviser to the Executive Council, Chief Executive Carrie Lam's de facto cabinet, suggested that placing CCTV cameras in classrooms would reveal if teachers had made "subversive remarks".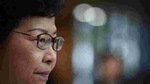 Published on Jan 22, 2021 04:09 PM IST