Latest from chartered accountants
HT has reviewed a copy of the order that lists the names of the professionals and their association with 174 companies.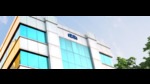 By
Rajeev Jayaswal
,
Neeraj Chauhan
, New Delhi
ICAI is deemed as the second biggest accounting organization in the world with about 2.5 lakh members.

The photo was posted by Vijay Kulange, an IAS officer of the 2013 batch. It shows the man sitting with his books, copies, and a calculator spread on a Covid-19 hospital bed, preparing for CA exams. While many lauded the man's dedication, others called it a glorification of 'toxic productivity'.
The engagement between the two institutes is expected to result in greater employment opportunities for Indian chartered accountants and also greater remittances back to India

Chartered accountancy (CA) is one of the toughest, yet most sought-after career choices. Here are the steps to become a CA.