Latest from chennai airport
The exotic animals were seized under the Customs Act, 1962 read with Wildlife Protection Act 1972.


Published on Nov 29, 2022 10:58 PM IST
Chennai Air Customs seized heroin and cocaine weighing 9.590 kgs valued at ₹100 crores from a passenger who arrived from Addis Ababa, by Ethiopian Airlines, said officials on Friday.


Published on Aug 13, 2022 07:24 AM IST
The detection of the new variant has once again rattled the health community as they fear it will dampen all the efforts made to slow down the pandemic.


Updated on Dec 01, 2021 09:46 PM IST
As immigration officials screened their documents, they realised the men traveled through Yemen to come back to India. The men were later handed over to the airport police for further investigation.


Published on Jul 04, 2021 01:16 PM IST
Acting on inputs that 17 passengers, including four women passengers, who had arrived from Dubai on Friday, were involved in gold-smuggling, the Customs sleuths intercepted them on suspicion and recovered the precious metal.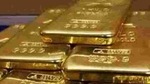 Published on Jan 24, 2021 09:19 PM IST