A Ugandan student of the Gandhi Institute of Technology and Management (GITAM), Bengaluru, has tragically died from a fall from the sixth floor of the University's hostel.

A BBMP garbage truck has claimed another life, this time that of a 40-year-old bank official, mowing her down and running her over at Nayandahalli junction on Mysuru road.

Accused instated they were not ready for the trial at this stage due the Covid-19 pandemic.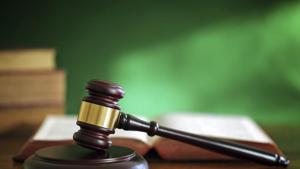 The custodial killing case is an offshoot of the rape and murder case of a 16-year-old schoolgirl in Kotkhai area of Shimla district
A local court on Saturday awarded seven-year rigorous imprisonment to a Sector 52 resident and his mother in a 2017 dowry death case. Sachin and his mother Babli were held guilty under Section 304-B (dowry death) of the Indian Penal Code for the death of his wife Naina, a resident of Guru Nanak Colony, Sector 65A, Mohali.