Latest from environment ministry
On April 11, the ministry of environment, forest and climate change (MoEFCC) issued a draft notification stating that some highway projects near the borders are sensitive in nature and hence need to be exempted from the requirement of seeking an environment clearance (EC).

Under the Paris Agreement, India in 2015 submitted its NDCs with three quantifiable targets of reducing the emissions intensity of its Gross Domestic Product (GDP) by 33- 35%, by 2030.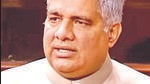 Such a ranking system, the memo said, was first tabled during a meeting chaired by the Cabinet Secretary on November 13 to discuss actions taken by the ministry to facilitate "ease of doing business".

The Union environment ministry also said that in case of some sectors, the clearance time is as low as 60 days.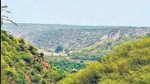 Climate and us: As we usher in the New Year, and the government's policies on the environment are carried over for debate in 2022, landscapes must be seen beyond their utility for the economy.