Police said the incident was triggered after the soldier, Meljibhai Vaghela, went to confront Shailesh Jadav's, one of the accused, about an obscene video of his minor daughter.


Updated on Dec 27, 2022 09:27 PM IST
According to the FIR, one of the accused named Shailesh aka Sunil Yadav had made a video of Melaji Vaghela's daughter and uploaded it online a few days before. Shailesh reportedly is the schoolmate of the BSF soldier's daughter, and the two were in a relationship.

Updated on Dec 27, 2022 11:19 AM IST
After the controversy, BJP's Alwar (South) chief Sanjay Singh Naruka told news agency PTI that the party "does not have this thinking".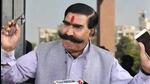 Updated on Aug 22, 2022 02:22 PM IST
Sampat Bhatti of Sagar village and Dhansa Inwati of Simaria village in Madhya Pradesh were lynched by a mob of 15-20 people, allegedly belonging to right-wing organisations, resulting in their deaths in a local hospital on day of the incident.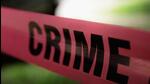 Updated on May 15, 2022 05:50 AM IST
According to the police, a group of about 15-20 men went to the house of the victims and assaulted them. While two men died on their way to the hospital, the third was admitted in hospital.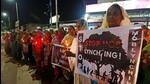 Published on May 03, 2022 11:44 PM IST