The Powai police on March 12, registered a case against the man, based on the complaint filed by the minor girl, who delivered a baby boy after her relationship with the accused.

Updated on Nov 14, 2022 01:26 AM IST
Village residents tried to cover up the incident but the girl's father refused and reported the incident to the police.

Updated on Aug 18, 2022 04:44 PM IST
Raigarh superintendent of police Abhishek Meena said the bodies were recovered on August 1 in Nadigaon village, which comes under the Sariya police station limits.

Updated on Aug 10, 2022 02:33 AM IST
In the video, purportedly shot by a neighbour, the minor girl can be seen tied with a rope and writhing in pain lying on the hot terrace under the sun.

Published on Jun 08, 2022 11:58 PM IST
A police officer told PTI that the father was taken into custody and would travel to nearby Alappuzha soon for detailed interrogation. Further procedures would be decided later.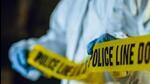 Updated on May 29, 2022 04:46 AM IST