The Powai police on March 12, registered a case against the man, based on the complaint filed by the minor girl, who delivered a baby boy after her relationship with the accused.

Updated on Nov 14, 2022 01:26 AM IST
Village residents tried to cover up the incident but the girl's father refused and reported the incident to the police.

Updated on Aug 18, 2022 04:44 PM IST
Raigarh superintendent of police Abhishek Meena said the bodies were recovered on August 1 in Nadigaon village, which comes under the Sariya police station limits.

Updated on Aug 10, 2022 02:33 AM IST
In the video, purportedly shot by a neighbour, the minor girl can be seen tied with a rope and writhing in pain lying on the hot terrace under the sun.

Published on Jun 08, 2022 11:58 PM IST
A police officer told PTI that the father was taken into custody and would travel to nearby Alappuzha soon for detailed interrogation. Further procedures would be decided later.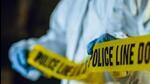 Updated on May 29, 2022 04:46 AM IST
Awdhesh Kumar, in charge of Surajpur police station, said that the 14-year-old boy "locked the door and forced himself on the four-year-old boy".

Updated on May 27, 2022 03:57 AM IST
According to the girl's plea, her father was advised to undergo a liver transplant in March. Barring the girl, no other close relative was found medically suitable as a donor, it mentioned.


Published on May 11, 2022 11:09 PM IST
Written by Sharangee Dutta | Edited by Aniruddha Dhar
, New Delhi
According to the police, the incident took place on April 19 at a village under the Tapkara police station's jurisdiction but it came to light on Saturday after the accused, all in the age group of 10 to 16 years, were apprehended.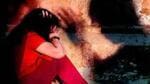 Updated on Apr 24, 2022 12:16 AM IST
Police said that the minor's body was found stuffed in a gunny bag in a steel box from a suspect's house

Published on Aug 26, 2020 05:17 PM IST
Four juveniles were handed over to the district child welfare committee on Tuesday to record their statements, a day after they were detained for allegedly raping a 13-year-old schoolgirl in Bankendri village in Jharkhand's Dumka district.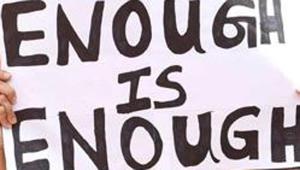 Published on Sep 18, 2018 10:34 PM IST
Ranchi |
HT Correspondent
Akash Jadhav's repeat offences have put paid to expectations that he would emerge a reformed man from the Nashik home.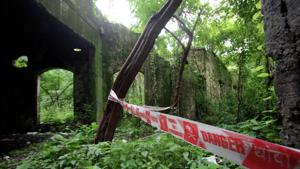 Updated on Apr 03, 2018 05:17 PM IST
Hindustan Times |
, Mumbai
Vijay Kumar Yadav