The Malayalam news channel employs nearly 350 people and monthly salary bills to the tune of ₹83 lakh were required to be paid, its lawyers said.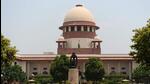 Updated on Mar 16, 2022 01:59 AM IST
By
Abraham Thomas
, New Delhi
Following the Tuesday's decision, editor Pramod Raman came on the air and said the channel will "continue its fight to uphold the freedom of the press". Later, the channel went off the air.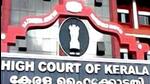 Published on Feb 08, 2022 11:47 PM IST