Latest from prasar bharati
Since 2017, the broadcaster has expanded its footprint across segments according to ministry data reviewed by Hindustan Times.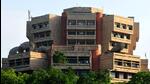 Announcing the broadcasting reforms taken up by Prasar Bharati, the ministry said that the phasing out of obsolete technology like analog terrestrial TV is in "both public interest and national interest."

The plan to set up Sansad TV was proposed by an expert committee headed by Prasar Bharati CEO Surya Prakash in 2019. It was aimed at cutting costs, streamlining channel management and rejigging content to make it attractive for viewers and advertisers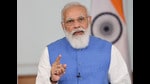 In a post from its official Twitter handle, the party announced its decision to nominate Sircar in the upper house of Parliament.

Written by Joydeep Bose | Edited by Meenakshi Ray
Remembering Milkha Singh, India's largest public broadcasting agency Prasar Bharati went back in time to its archives, a treasure trove of memories, and produced on the internet its own retro-homage -- a multi-part radio autobiography that Singh had recorded for the agency.