Latest from pulitzer prize
Danish Siddiqui Pulitzer Prize: Yunus Siddiqui, 6, Sarah Siddiqui, 4, children of the late Danish Siddiqui received the award in a moving ceremony in New York.

Published on Oct 22, 2022 04:08 PM IST
Mattoo, a Kashmiri journalist, claimed that immigration authorities in Delhi stopped her from travelling to New York to receive her award despite a valid passport and US visa.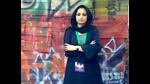 Updated on Oct 21, 2022 03:58 AM IST
Here are today's top news, analysis and opinion. Know all about the latest news and other news updates from Hindustan Times.


Updated on Oct 19, 2022 01:02 PM IST
Sanna Irshad Mattoo was awarded the Pulitzer prize for the coverage of Covid-19 pandemic for Reuters.


Updated on Oct 19, 2022 09:27 AM IST
Sanna Irshad Mattoo, 28, said that she was scheduled to travel from Delhi to Paris today for a book launch and photography exhibition as one of 10 award winners of the Serendipity Arles grant 2020.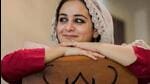 Updated on Jul 03, 2022 04:55 AM IST