A Russian man who was investigated by police after his daughter drew an anti-war picture at school was sentenced on Tuesday to two years in a penal colony after being convicted of discrediting the armed forces.

Published on Mar 28, 2023 06:41 PM IST
The schools and colleges in Bihar, which remained closed since March 2020 due to pandemic, opened from January 4 by the government order.

Updated on Jan 07, 2021 01:41 PM IST
Funds have been sanctioned for the repair of Zilla Parishad school buildings in Marathwada region built before 1960, including those dating back to the Nizam period, officials said on Thursday.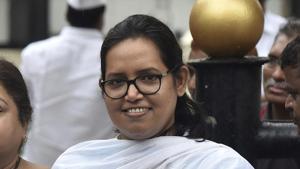 Updated on Dec 17, 2020 08:26 PM IST
Aurangabad |
By
PTI | Posted by Nilesh Mathur
A video on hygiene etiquettes to fight Covid-19 and a PowerPoint presentation on healthy habits were also shown to them. Children drew pictures of their favourite healthy food items.

Updated on Oct 08, 2020 05:54 PM IST
This competition was a culmination of a three-week preparatory period under the guidance of school principal Fr. Dr. Francis Swamy, S. J. and vice-principal Clementine Monteiro.

Updated on Oct 07, 2020 05:59 PM IST