[
sheena bora murder case
]
Latest from sheena bora murder case
The special CBI court earlier on Thursday directed the Guwahati airport authority to submit the CCTV camera footage of its security screening of January 5 when two lawyers had allegedly spotted Sheena Bora.

Published on Jan 12, 2023 11:11 PM IST
Indrani Mukherjea served seven years in Mumbai's Byculla jail for her role in the murder of her daughter with first husband Sanjeev Khanna.


Published on May 20, 2022 08:47 PM IST
Granting bail to Indrani Mukerjea, the Supreme Court observed that even if 50% witnesses are given up, the trial will not be completed soon and noted that she had already spent 6.5 years in prison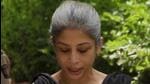 Updated on May 18, 2022 03:19 PM IST
According to the CBI, Indrani Mukerjea killed Sheena Bora because she was furious over the relationship between Sheena Bora - whom she introduced to everyone as her sister - and Rahul Mukerjea, who is the son of Peter Mukerjea, her third husband.


Updated on May 18, 2022 02:24 PM IST
Written by Ishika Yadav | Edited by Chandrashekar Srinivasan
A three-judge bench headed by justice L Nageswara Rao granted Indrani bail on the ground that she had been in custody for more than six years and there was no scope for the trial to end soon, considering the fact that out of 237 witnesses, only 68 witnesses were examined so far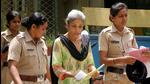 Updated on May 19, 2022 02:35 AM IST