After Prime Minister Narendra Modi asked citizens to participate in the Har Ghar Tiranga (a Tricolour in every house) campaign, traders across the country have been scrambling to meet the increase demand for the national flag.

Published on Aug 11, 2022 06:11 AM IST
On August 4, 2021, 29-year-old Gujjar, accused in at least eight murder cases, and lodged in jail number 3 at the time, was found dead inside the high security prison.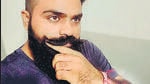 Updated on Aug 08, 2022 03:52 PM IST
Information was received on Wednesday from Tihar Jail officials about the recovery of tobacco and ganja (marijuana) from one inmate Vikas Jha and visiting dentist Dr Varun Goel, a senior police officer said.

Published on Aug 04, 2022 08:01 PM IST
Yasin Malik, the head of the banned Jammu and Kashmir Liberation Front (JKLF), had announced hunger strike last month.

Published on Aug 02, 2022 08:38 AM IST
By
HT News Desk
| Reported by Prawesh Lama | Edited by Swati Bhasin
Jailed Yasin Malik began his indefinite hunger strike on Friday morning after the Centre did not respond to his plea that he be allowed to physically appear in a Jammu court hearing the Rubaiya Sayeed abduction case, in which he is an accused.

Updated on Jul 27, 2022 02:17 PM IST