[
university grants commission
]
Latest from university grants commission
Regulations allowing some of these provisions were first announced in 2012, and subsequently modified in 2016, but with few takers among either Indian or foreign universities, have been eased further now. This, however, is the first time joint degrees are being permitted.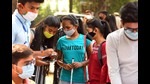 The programme is divided into eight semesters and students will require 160-176 credits for a four-year degree with honours/research. Here is everything you need to know about the FYUGP:

The draft rules recommend several measures to transform existing institutions, including academic collaboration between them through clusters, merger of several single-stream institutions, and addition of more departments to existing institutions.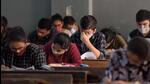 The former Jawaharlal Nehru University (JNU) vice-chancellor (V-C)'s appointment comes at a time when higher education is going through a plethora of changes following the National Education Policy (NEP) 2020, implementation.

Women enrolled in undergraduate and postgraduate programmes do not currently enjoy such benefits.