[
world resources institute
]
Latest from world resources institute
Brihanmumbai Municipal Corporation (BMC) will redesign 20 of the deadliest traffic intersections in Mumbai with technical assistance from Bloomberg Philanthropies Initiative for Global Road Safety (BIGRS) partners to make them safer for pedestrians, cyclists, and motorcyclists. The junctions include Amar Mahal, Sion Circle, Kings Circle, National Park, and Priyadarshini, all of which are considered black spots for the high number of accidents reported. The BMC will utilize infrastructure interventions such as widening pedestrian crossings and sidewalks, adding new refuge areas, and implementing traffic calming measures.


Updated on Apr 07, 2023 12:45 AM IST
During the session, 'Metro in India', experts highlighted the role of the Delhi Metro in shaping India's journey towards developing efficient mass transit modes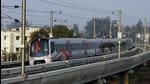 Updated on Sep 17, 2021 06:15 AM IST
Experts said the first step towards controlling air pollution in India's urban centre is to identify the magnitude of the problem and to tailor plans to solve the unique problems that each city faces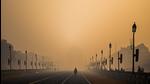 Updated on Sep 17, 2021 06:13 AM IST
Joining the discussion on how to make cities more accessible at the Connect Karo conference of World Resources Institute, India, Delhi transport minister Kailash Gahlot said the obvious way to do so is by strengthening public transport.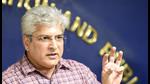 Updated on Sep 17, 2021 06:12 AM IST
Discussing the growth and challenges of urban development that both India and Latin America are facing, Shankar said that in the coming years, the size of cities in India will grow, and so will opportunities for development and challenges attached to it.


Updated on Sep 16, 2021 06:53 AM IST