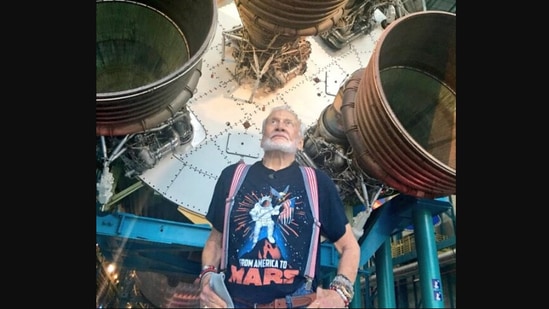 Buzz Aldrin recalls when he had to go through customs after returning from Moon
Buzz Aldrin took to Twitter to share about the incident.
By Trisha Sengupta
PUBLISHED ON JUL 29, 2021 11:17 AM IST
In a recent tweet, Buzz Aldrin shared how he had to go through customs after spending eight days in space including nearly 22 hours on the Moon. His post has now created a chatter and left people chuckling. There is a chance that the interesting post will have the same effect on you too.
"Imagine spending 8 days in space, including nearly 22 hours on the Moon and returning home to Earth only to have to go through customs!" he tweeted. Alongside, Buzz Aldrin also shared a general declaration form by customs that Nasa filled after the Apollo 11 team returned. And, it is absolutely interesting to read the particulars mentioned in the form, especially place of departure and cargo.
Take a look at the post:
The post, since being shared, has gathered more than 24,000 likes and the numbers are only increasing. People had various comments to share.
"Technically you just went up 238855 miles over the US, then came straight back down. Never set foot in another country," commented a Twitter user. "I just need to get the moon on the line to confirm a few things. You can have a seat over there. This... might take a while," joked another. "You gotta be kidding me," shared another along with laughing out loud emoticons.
What are your thoughts on the post shared by Buzz Aldrin?
Topics
Close