Bigg Boss 12: Srishty Rode says Salman Khan's prank wasn't fun, wants Jasleen to be evicted
Nov 26, 2018 09:39 AM IST
Srishty Rode was the latest contestant to be evicted from Bigg Boss 12 house. In an exclusive interview, she speaks about the show's strongest contestants, its host Salman Khan and her alleged link-up with Rohit Suchanti.
Srishty Rode is the latest contestant to have been evicted from the Bigg Boss 12 house. The actor, who was banned from participating in the captaincy race for getting aggressive with Saba Khan during one of the tasks, managed to survive for 10 weeks on the show. While she cannot see eye to eye with Jasleen Matharu and wanted her to be evicted first, she calls Karanvir Bohra her favourite contestant. In an exclusive chat with Hindustan Times, Srishty opened up about her stint on the reality show, her link-up with Rohit Suchanti and the friends she made during Bigg Boss 12. Excerpts...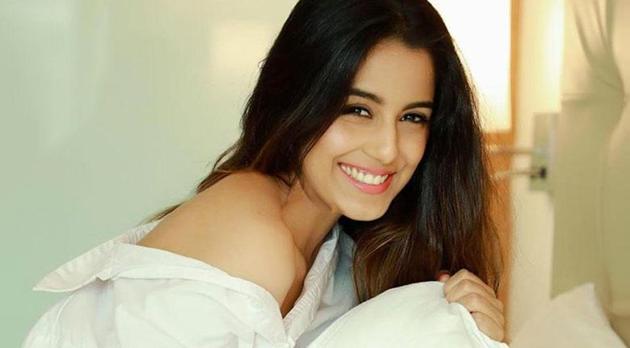 So how was your stay in the Bigg Boss house?
It was very, very beautiful. I loved every day. I had a great time.
What do you think has been the reason for your exit?
I have no idea. It was shocking and everybody is very surprised. This is making me happy because people didn't expect me to get out. The reactions have been very shocking and surprising and that is making me being very proud of myself.
Who do you think is playing well in the house?
People are changing. Every week, every day people change. There is a change in their attitude and their game every week. It depends on the task basically when a contestant shows their new face.
Who is the one not being his/her real self in the house?
I think its Dipika Kakar who would be different outside the house than what she is right now.
Who do you see in top three?
I really want to see Karanvir Bohra in the top three, definitely. Surbhi is also really good. She is a bit loud but if she controls her tongue and plays well, she can be in top three as well. She puts her point across and takes a stand.
Have you made any good friends in the house?
Karanvir, Rohit, Shivashish Mishra and Urvashi Vani are my good friends.
You were neither a part of happy club nor Dipika's wolf pack. Do you think it turned into a disadvantage for you?
No, not at all. I have played for 10 weeks by not being part of any group. Members of happy club as well as wolf pack have decreased in number. I have played alone and have stayed strong in the house. I think it has actually turned out to be an advantage because everyone knew that I was playing my game alone.
You were linked with Rohit and you got very emotional about it. He was supporting you and you were being friends with him.
Everything is fine between us and we will continue to be good friends. I was upset about the fact that other people were linked in the house but they linked us. That was quite irritating and was the one thing that made me upset.
Who according to you should have been evicted instead of you?
Jasleen.
Last week Salman had also played a prank by first announcing her name for the eviction and then named you?
But it was not fun but fine.
Who is the one you cannot stand at all?
Jasleen.