India, when will we move forward? Sapna Bhavnani reacts to viral Bani J 'kiss'
Ex-Bigg Boss contestant Sapna Bhavnani reacted to her viral 'kiss' with Bani J, saying love has no gender and India, as a nation, needs to be more progressive.
tv
Updated: Mar 28, 2017 14:08 IST
On Monday, an image of Bani J and Sapna Bhavnani kissing each other went viral on social media.
On Tuesday, Sapna Bhavnani reacted to the storm the picture stirred up, saying, "love has no gender".
In a Facebook post, the reality television star clarified that it was not a kiss and was just a snapshot of a Boomerang video.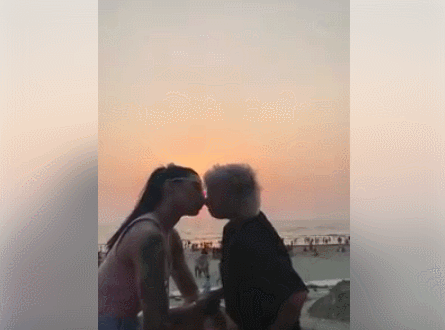 She wrote, "Just finished yoga and saw that Bani J and I are trending for a kiss which I wish was a kiss but really just a snapshot of a boomerang. India when will we move forward. Really! Sooooooooo Much attention for a KISS??? Dang people fighting for world peace don't trend so much!!! lol. Hope more women and men come out and kiss and show ya'll love does not have a gender. My life. My rules. Kisses to all. Men and Women and the Transgender."
This is not the first time Sapna, along with Bani, has accepted that love is something that unites everyone. They both are known for defying gender stereotypes.
While Sapna has been vocal about being bisexual, Bani is rumored to be dating television actor Yuvraj Thakur, who shot to fame with a show on MTV India.
Follow @htshowbiz for more
First Published: Mar 28, 2017 14:01 IST