Sacked Pakistan-born TV actor sorry for Twitter 'madness' against India
British police are opening an investigation into "racist" anti-India tweets by Pakistan-born actor Marc Anwar, who was fired from the country's most popular soap following uproar over his remarks.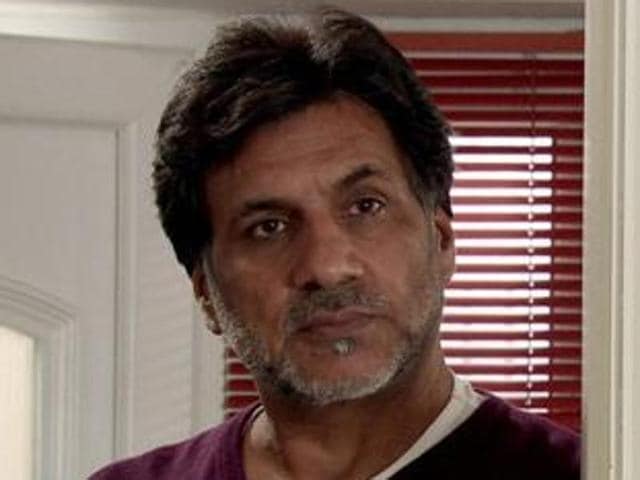 Updated on Sep 26, 2016 06:37 PM IST
Hindustan Times |
, London
AFP
A Pakistan-born UK actor apologised Monday for using "unacceptable language" about Indians, which saw him fired from Britain's most popular TV soap.
Marc Anwar, 45, joined "Coronation Street", the world's longest-running TV soap opera, in 2014 as a member of the show's first Muslim family.
But he was sacked from the show after the Sunday Mirror newspaper published screenshots from his private Twitter account, which hit out at India over the Kashmir dispute.
"Indians killing our Kashmir brothers and sisters," he wrote.
He called Indians "b*****ds" and used other insulting terms.
"I would like to offer my sincerest apologies to anyone that I may have offended with my tweets on Friday evening, and especially people from India," he said in a video he uploaded to YouTube on Monday.
"This was never my intention. The language was unacceptable. I feel I've let a lot of people down: my family, my friends and my former colleagues.
"This I again very sincerely apologise for.
"On Friday evening I saw, on the news, children being pulled out of rubble, people being pelted with pellets, women mourning their dead in Kashmir.
"This upset me very deeply and in a moment of madness I ranted out. I vented my anger.
"My feelings were very sincere for the people of Kashmir," he said.
"I hope that everyone that I have offended can find it in their hearts to forgive me."
His character, love cheat gym boss Sharif Nazir, will still appear in scenes that have already been filmed for upcoming episodes.
The actor has appeared in Hollywood films including "Captain Phillips" and "51st State".
"Coronation Street", which began in 1960, became the longest-running soap opera in the world in 2010.
Set in a fictional suburb of Manchester in northwest England, it remains one of Britain's most-watched programmes with around eight million viewers.
Guest stars have included Prince Charles, the heir to the British throne.
Close Story