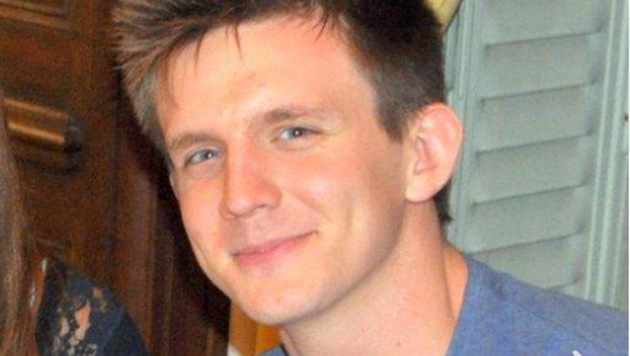 British journalist dragged into lagoon by crocodile in Sri Lanka, body found
Witnesses said Paul McClean, who worked for the Financial Times, was taking surfing lessons at a popular surf spot called the Elephant Rock.
Hindustan Times, New Delhi | By HT Correspondent
UPDATED ON SEP 15, 2017 05:38 PM IST
Sri Lankan police on Friday found the body of a British journalist, Paul McClean, who is suspected to have been killed by a crocodile.
Divers found the body of McClean, who worked for the Financial Times, in the mud of a lagoon in the coastal village of Panama, 360 kilometres east of the capital Colombo by road, a police spokesperson said on Thursday.
"There were six or seven wounds on his right leg," a police official told AFP by telephone. "The body was stuck in mud at about the same place where he was seen last by some others who were with him."
A crocodile is believed to have dragged McClean away on Thursday afternoon, the officer said, but a post-mortem examination later Friday would formally establish the cause of death.
Witnesses said the 24-year-old was staying with his friends at the East Beach Surf Resort and was taking surfing lessons at a popular surf spot called the Elephant Rock.
"There's a lagoon right next to the sea he went to the toilet next to the lagoon and was grabbed by a crocodile," A Scottish tourist told The Guardian.
"There are lots in the lagoon. People last saw his arms in the air in the water and then was grabbed under. I was there but didn't see it happen though. Horrible."
The navy, army and the task force have been sent to search for McClean's body but the river connected to Elephant Rock is deep and waters murky, said the owner of Safa Surf School Fawas Lafeer.
"He went in the jungle, about 800 metres. It was when he was washing his hands that the crocodile took him."
Lafeer said he heard some witnesses talking: "This is the first time anything like this has happened, Elephant Rock is always safe to surf."
McClean, who belonged to Surrey in the UK, was an Oxford graduate with a first class honours degree in French. He covered Brexit in the two years he worked for the Financial Times, his first job after college. He had recently returned to London after living in Brussels for a few months.
A friend from the university, who wished to remain anonymous, described McClean as an "incredibly lovely and considerate person" who was doing terrific work at FT.
McClean's recent articles on the FT website include a report on how climate change is fuelling investment in the wine industry.
The lagoon is known to have crocodiles and is located yards away from Elephant Rock near Arugam Bay on the southeast coast of the country, The Sun said.
Although rare, there have been previous incidents of crocodile attacks in Sri Lanka. A teenage girl was reportedly dragged away by a crocodile while she was on a holiday with her family in Galnewa earlier this April.
(With agency inputs)
Close