Unmistakable message: Doklam showed India can dig in heels, stand up for ally
Questions were being raised whether PM Modi would attend the upcoming BRICS Summit in China, and would say the resolution was timed to be a "face-saver".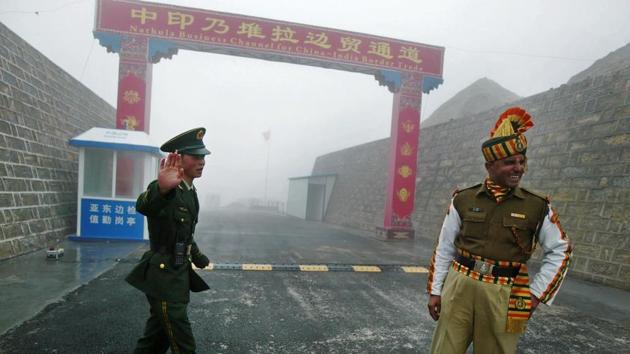 Updated on Aug 29, 2017 10:16 AM IST
Hindustan Times, Beijing | By Sutirtho Patranobis
, Beijing
Chinese diplomacy's favourite phrase "win-win situation" is likely to be much in use following the resolution of the two-month-long standoff between troops of the two countries at Donglang or Doklam near the Sikkim border.
Less than a week before the BRICS (Brazil, Russia, India, China, and South Africa) Summit in China, which is expected to be attended by Prime Minister Narendra Modi, some would say the resolution was timed to be a "face-saver".
Questions were being raised in the Chinese media and by experts whether Modi would attend the summit against the backdrop of the impasse – if the prime minister had skipped the meet, it would have been a fairly strong blow to the grouping and an embarrassment for China.
The doubt over Modi's visit has probably been resolved as well.
India could now say it supported a friend, Bhutan, when it needed help but decided to resolve the impasse with its most powerful neighbour, China, through diplomatic channels despite much talk of escalation.
One aspect of the standoff was the different approaches adopted by the two sides: China's foreign ministry and official media released strong statements and opinions almost daily while India's official statements were far fewer in number.
There were also suggestions that the aggressive Chinese posturing was a reflection of Beijing being, well, on the right side of the line.
Details of the disengagement of the troops are yet to be shared by either government.
It is also not clear whether China has stopped work on the road in Doklam that triggered the standoff in the first place. Doklam is disputed between China and Bhutan, and India had expressed serious security concerns about the road.
But with the announcement from India's external affairs ministry and China's foreign ministry, the aggressive posturing by the Chinese state media is likely to be toned down. The talk from now on will be on "win-win" situations and cooperation between two ancient civilisations.
China will also drive home the point about "India's withdrawal", something Beijing had wanted from day one, after news of the standoff became public.
"China confirms India's withdrawal of border personnel at face-off site at Doklam," was the headline of a report by the official Xinhua news agency on Monday afternoon.
It was markedly different from the way MEA put it: "…expeditious disengagement of border personnel at the face-off site" in Doklam.
The Chinese narrative on Monday was clear and made the point that its border personnel had "made on-site checks of India's withdrawal of personnel and equipment from Dong Lang (Doklam) after a months-long military stand-off".
Xinhua also reported that Chinese foreign ministry spokesperson Hua Chunying had said Chinese personnel had made an "on-spot check around 2:30 p.m. (Beijing Time)" and that China will "continue to safeguard its territorial sovereignty according to historical boundary treaties".
In the coming days, it will be interesting to see how much China's official narrative and its media focusses on how it got it wanted – in terms of the withdrawal of Indian troops – and not on India's decision to dig in its heels and take a tough stance on behalf of a neighbour.
Close Story