Doklam standoff ends: India pulls troops, no word on Beijing's road along border
Hindustan Times, New Delhi/Beijing |
Jayanth Jacob and Sutirtho Patranobis
Aug 28, 2017 08:53 PM IST
China accused India of preventing its soldiers from building a road and adopted an aggressive stand while even warning of war. Bhutan and India maintain Doklam, or Donglang as the Chinese call it, is a Bhutanese territory.
India said on Monday it had agreed with China to pull back troops to end a months-long face-off along a disputed Himalayan region, with reports from Doklam suggesting Beijing has halted work on a road that triggered the row.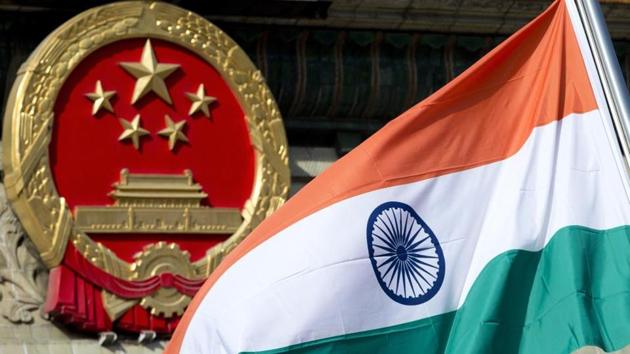 The decision put a lid on one of the most serious disputes between the nuclear-armed neighbours who share a 3,500-km mountain frontier that remains undemarcated in most places. It came days before Prime Minister Narendra Modi travels to China to attend a summit of BRICS, a grouping that also includes Brazil, Russia and South Africa.
A brief statement issued by external affairs ministry spokesperson Raveesh Kumar on Monday evening said the "expeditious disengagement of border personnel" that both sides had agreed on had "been almost completed under verification".
Without giving details of the disengagement, New Delhi said the two sides had diplomatic exchanges in recent weeks over the situation on Doklam plateau in the eastern Himalayas that allowed them "to express our views and convey our concerns and interests".
Neither side spoke officially on the status of the road whose construction by Chinese troops had triggered the standoff in mid-June, but sources said the area had been "almost cleared" and bulldozers had been sent back. Some equipment was still to be cleared because of logistical issues on the Chinese side, the sources said.
This was seen as an indication that China might not press on with the construction of the road for now. India had said the road would alter the status quo in the region and have serious security implications.
Soon after India announced the disengagement, the Chinese foreign ministry said "Chinese personnel on the ground have verified" that Indian forces withdrew to their side of the border on Monday afternoon.
"In the light of the changes of the situation on the ground, China will make necessary adjustment and deployment," China's foreign ministry spokesperson Hua Chunying told a daily news briefing.
Chinese forces will continue to patrol Doklam - a region disputed between Bhutan and China - to exercise the country's sovereignty and uphold territorial integrity, she said.
Sources said the disengagement was based on the premise that China "will not go further" on road construction. The negotiations to end the standoff were held at high levels of the two governments and monitored by National Security Adviser Ajit Doval and foreign secretary S Jaishankar. The army chief and eastern area commander also played a key role.
Spokesperson Kumar noted that the two sides had agreed on the margins of the SCO Summit in June that "differences should not be allowed to become disputes and that India-China relations must remain stable".
"Our principled position is that agreements and understandings reached on boundary issues must be scrupulously respected," he added.
India says any construction in the region will violate a 2012 agreement with China that all border disputes involving a country such as Bhutan will have to be settled trilaterally.
India does not claim Doklam for itself but is closely allied with Bhutan, which it regards as a buffer against China. The plateau is strategically significant because it gives China access to the so-called "chicken's neck", a thin strip of land connecting India's northeastern states to the rest of the country.
Trouble began when Chinese soldiers began extending a road through Doklam, known as Donglang in Chinese. India deployed troops to stop the construction, prompting Beijing to accuse it of trespassing. It warned that the impasse could lead to a wider military confrontation.
Its state-controlled media also launched an aggressive PR campaign against India.
Tensions were further inflamed when Indian and Chinese soldiers fought with stones and sticks near the Pangong lake in Ladakh sector earlier this month.