Dubai hotel ends ties with chef Atul Kochhar after row over his anti-Islam tweet
Atul Kochhar, who sparked outrage by criticising actor Priyanka Chopra's apology for an episode of the TV series Quantico, has apologised twice saying his tweets were "insensitive and wrong".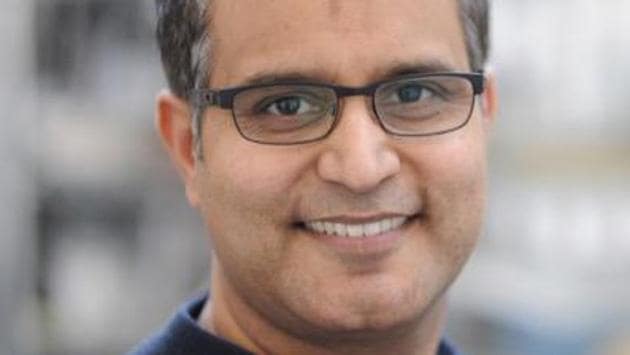 Updated on Jun 13, 2018 10:37 PM IST
Hindustan Times, New Delhi | By HT Correspondent
A leading hotel in Dubai ended its association with celebrity chef Atul Kochhar on Wednesday following a controversy over his anti-Islam tweet, with the Michelin star winner saying the move was "deeply upsetting".
Kochhar, 48, sparked outrage on social media by criticising actor Priyanka Chopra's apology for an episode of the TV series Quantico that portrayed a Hindu nationalist group plotting a terror attack. His tweet on the issue was deemed Islamophobic by many social media users.
The chef apologised twice but JW Marriott Marquis Hotel in Dubai said it was cutting its ties with Kochhar, who operated the award-winning Rang Mahal restaurant at the hotel.
"Following the recent comments made by Chef Atul Kochhar, we have taken the decision to end our agreement with him for Rang Mahal. With the termination of our agreement, Chef Atul will no longer be associated with the restaurant," Bill Keffer, general manager of JW Marriott Marquis Hotel, said in a statement.
The second Indian to win a Michelin star told Gulf News that the hotel's decision was "deeply upsetting" but he accepted the "great pain I have caused and the difficult position the hotel has been put in". He added that he hoped "my friends and well-wishers in Dubai will forgive me and continue to support me".
In a now-deleted tweet, Kochhar had responded to Chopra's apology by saying, "It's sad to see that you have not respected the sentiments of Hindus who have been terrorised by Islam over 2000 years. Shame on You."
In his second apology within 48 hours, the chef had said his tweets were "insensitive and wrong". The second apology was issued after several social media users pointed out that Kochhar had only acknowledged that Islam was founded 1,400 years ago but had not apologised for his purported bigotry.
In a statement posted on Twitter on Tuesday, he said: "I would like to apologise unreservedly to my Muslim friends, the Islamic community and everyone I have offended with my recent tweets. They were insensitive and wrong."
He added, "I have let myself and my colleagues down. I am unset and sorry for the pain I have caused and asked for your forgiveness."
In his earlier apology, Kochhar had said there was "no justification" for his tweet, which was a "major error made in the heat of the moment".
Social media users called for a boycott of Kochhar's restaurants in the UAE and the UK and restaurant finder app Halal Gems said it was dropping eateries affiliated to the chef from its listings.
Reports in the local media also suggested Kochhar could be prosecuted for violating the UAE's strict social media and anti-discrimination laws. Online comments found to be spreading sectarian hatred, especially in connection with Islam, are a criminal offence in the emirates and violators can face prison terms of up to five years.
Close Story