Egyptian authorities are using dating apps like Grindr to lure, arrest gay men
Oct 30, 2017 05:16 PM IST
Homosexuality is not outlawed in the Muslim country, but a law against "debauchery" allows Egyptian authorities to arrest LGBTQ people.
Egyptian authorities are using dating apps such as Grindr to entrap and arrest gay men, as the country continues a violent crackdown on sexual minorities.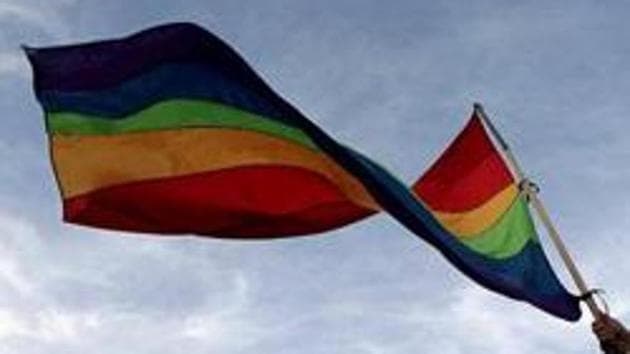 Dalia Abdel-Hameed, a gender rights researcher with the Egyptian Initiative for Personal Rights, who analysed police reports found that the authorities are using dating apps geared towards gay men to lure them to hotel rooms, where they are then placed under arrest.
Homosexuality is not expressly outlawed in the Muslim country, but a law against "debauchery" allows Egyptian authorities to secure arrests and convictions of LGBTQ people. In April 2016, 11 men suspected of being homosexuals were sentenced to 12 years in prison for "inciting debauchery".
The latest crackdown came after a band of people raised a rainbow flag at a concert in Cairo by Mashrou' Leila, a Lebanese rock band whose singer is openly gay. The rare gesture of LGBT pride and solidarity lead to a severe state backlash and six arrests. Amnesty International said the arrested men were subjected to anal examinations by the country's Forensic Medical Authority to determine whether they have had homosexual sex.
In early October, twenty seven people were arrested in total and charged with "debauchery" and "incitement to debauchery". Seventeen men suspected of being homosexuals went on trial on the same charges, reported Pink Sixty.
Online dating is the most popular way for the vulnerable LGBT community to date in the country. Dating apps such as Grindr and Hornet are location-based and give out the user's position within a few hundred metres, making identification easier for the authorities.
Grindr and Hornet have responded to the crackdown by sending users safety tips in Arabic. These tips include letting a trusted third party know your location before meeting someone, checking if you have mutual friends with a potential 'date', and chatting through video before you arrange to meet someone.
The government, under president Abdel Fattah al-Sisi, has whipped up a moral panic around homosexuality, which is supported by Egypt's conservative religious institutions and mainstream media.
While gay men have been targeted by the state for a while, the frequency of raids has increased. The largest crackdown on homosexuals was in 2001, when police arrested 52 men from a floating disco called the Queen Boat.