Fresh from his travels, Trump rails on Twitter about 'fake news'
Updated on May 28, 2017 09:55 PM IST
Trump is known for his explosive rant on Twitter. However, during his first international trip as US president, Trump was relatively quiet on social media.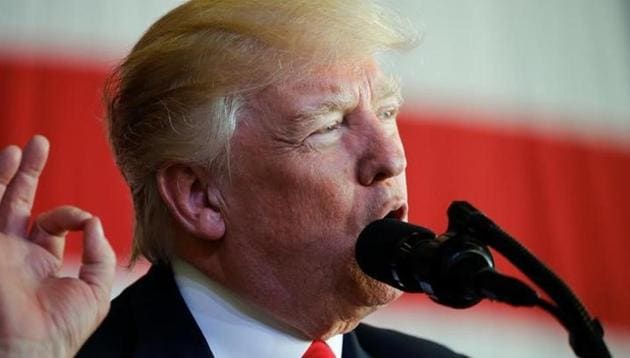 AFP, Washington |
Agence France-Presse
US President Donald Trump, who was uncharacteristically quiet on Twitter during his nine-day trip abroad, resumed his favorite past-time Sunday with a tweet storm in which he thundered against "fake news."
"It is my opinion that many of the leaks coming out of the White House are fabricated lies made up by the #FakeNews media," he wrote the morning after his return home.
"Whenever you see the words 'sources say' in the fake news media, and they don't mention names it is very possible that those sources don't exist but are made up by fake news writers. #FakeNews is the enemy!," he wrote, spelling errors and all.
Trump returned late Saturday from his first international trip as US president, geared up to combat concerns over aides' ties to Russia including explosive reports that his son-in-law Jared Kushner sought a secret communications line with Moscow.
In an earlier tweet Sunday, Trump hailed what he called the trip's "great success."
"Just returned from Europe. Trip was a great success for America. Hard work but big results!" he wrote.
The latest furore was stirred up after The Washington Post reported late Friday that Kushner -- arguably Trump's closest White House aide, and husband of the president's eldest daughter Ivanka -- made a pre-inauguration proposal to the Russian ambassador to set up a secret, bug-proof link with the Kremlin.
Personalise your news feed. Follow trending topics