Ex-Afghan woman lawmaker, who stayed in Kabul after Taliban takeover, shot dead
Jan 15, 2023 05:33 PM IST
Mursal Nabizada Shot Dead: Ex-Afghan woman lawmaker, who stayed in Kabul after Taliban takeover, shot dead
A former Afghan female lawmaker and her bodyguard were shot dead by unknown attackers at her home, Associated Press reported quoting the police. Mursal Nabizada was attacked at her house in the capital Kabul, police said. She was among the few female parliamentarians who stayed in Kabul after the Taliban seized power in August 2021 following US withdrawal.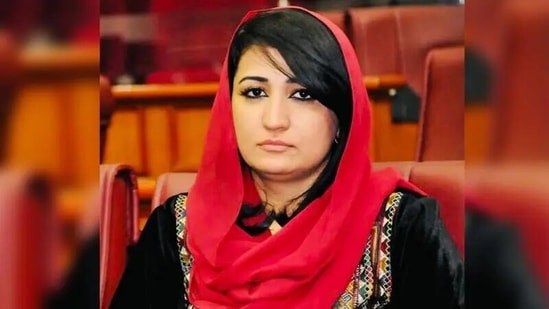 Read more: Keep us in loop, World Health Organisation tells China on Covid outbreak
The incident also marks the first time a lawmaker from the previous administration has been murdered in Kabul since Taliban's takeover.
Local police chief Molvi Hamidullah Khalid said, as per news agency Associates Press, that Mursal Nabizada and her guard were shot dead around 3 am Saturday in the same room. In the shooting Mursal Nabizada's brother a second security guard were injured while a third security guard fled the scene with money and jewellery, the police informed.
Mursal Nabizada died on the first floor of her house which she had been using has her office, the police said adding that further investigations are underway. The motive behind the shooting has not yet been ascertained.
Read more: Wearing a dress found at thrift shop to Miss Universe: Who is R'Bonney Gabriel
Mursal Nabizada was elected to represent Kabul in 2019. She stayed in office until the Taliban takeover. She was also a member of the parliamentary defence commission and worked at a private non-governmental group, the Institute for Human Resources Development and Research.
Topics