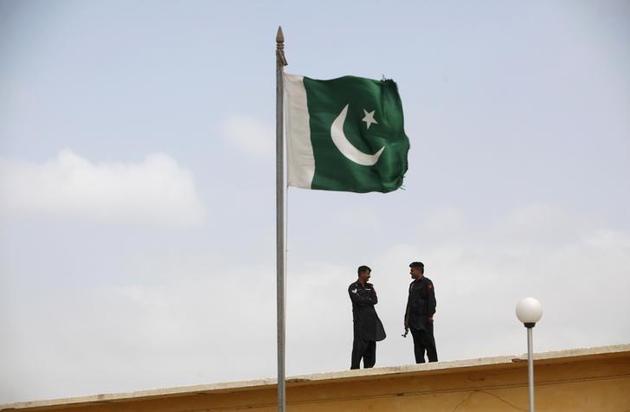 Pakistan shuts down Pashto-language Radio Mashaal on ISI orders
The Inter-Services Intelligence had reported that Radio Mashaal's programmes were "against the interests of Pakistan" and in line with "hostile intelligence agency's agenda".
Hindustan Times, Islamabad | By HT Correspondent
UPDATED ON JAN 19, 2018 11:49 PM IST
Pakistani authorities on Friday shut down the operations of Radio Mashaal, part of the US-funded Radio Free Europe network, and closed its office in Islamabad after the ISI spy agency concluded its programmes were against the country's interests.
The interior ministry issued an order "terminating" the activities of Radio Mashaal, which broadcasts in Pashto and has a sizeable number of listeners in the country's northwest and the tribal belt bordering Afghanistan.
The move comes against the backdrop of Pakistan-US ties falling to a new low after Washington suspended nearly $2 billion in security-related aid over Islamabad's counter-terrorism efforts.
A notification issued by the interior ministry said the Inter-Services Intelligence (ISI) agency had reported that Radio Mashaal's programmes were "against the interests of Pakistan" and in line with "hostile intelligence agency's agenda".
The notification further said the four main themes of programmes aired by the station are "portraying Pakistan as a hub of terrorism and safe haven for militant groups, propagating Pakistan as a failed state in terms of providing security to its people, specially minorities and Pashtoons, showing Pashtoon population of Khyber Pakhtunkhwa (KP)/Federally Administered Tribal Areas (Fata) and Balochistan (as being) disenchanted with the state (and) distorting facts to incite the target population against the state and its institutions".
The ministry directed the chief commissioner of Islamabad to close down the radio station's office in the city and terminate its activities.
Radio Free Europe broadcasts news in 23 countries where a free press is not fully established or banned by the government. The Prague-based network launched its Pashto service in 2010 with the aim of "providing an alternative to extremist propaganda in Pakistan's tribal regions", according to Radio Mashaal's website.
Pakistan is consistently ranked among the most dangerous countries for journalists, who have been detained, kidnapped and subject to physical violence and threats. Radio Mashaal and its correspondents have been named in fatwas attributed to the Tehreek-e-Taliban Pakistan (TTP) and were directly threatened by slain Taliban leader Hakimullah Mehsud.
The service provides local and international news and in-depth reporting featuring local authorities and tribal elders. In 2016, Radio Mashaal launched a weekly feature programme to raise awareness about the approximately 10-million religious minorities in Pakistan.
Close