Don't miss: 6 major revelations from Prince Harry's bombshell memoir
Jan 06, 2023 03:17 AM IST
Prince Harry Memoir Spare Leaked: Here's a look at the key revelations made by Prince Harry in his memoir about the royal family, Prince William, King Charles and his late mother Princess Diana
Britain's Prince Harry's memoir "Spare" officially goes on sale on January 10 although much of its contents have already been leaked in British and US media. Here's a look at the key revelations made by Prince Harry in his memoir about the royal family, Prince William, King Charles and his late mother Princess Diana: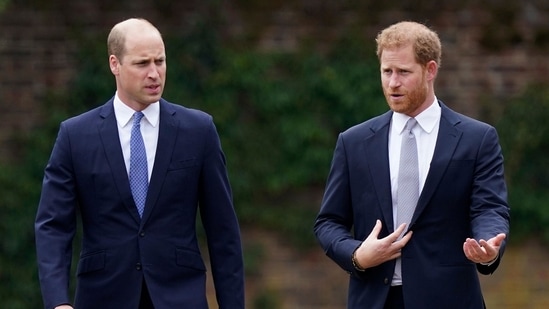 Read more: Reconciliation with royal family? Prince Harry says 'ball is in their court'
1. Fight with Prince William
Prince Harry has claimed that his older brother Prince William attacked him during an argument about his wife Meghan Markle.
"He grabbed me by the collar, ripping my necklace, and he knocked me to the floor. I landed on the dog's bowl, which cracked under my back, the pieces cutting into me. I lay there for a moment, dazed, then got to my feet and told him to get out," he writes in the book, according to The Guardian.
Read more: Prince Harry's shocking claim on Diana's death: 'We were dissuaded from…'
2. My arch-nemesis William
Prince Harry referred to his brother Prince William as his "beloved brother and arch-nemesis".
"There has always been this competition between us, weirdly. I think it really plays into, or is played by, the 'heir/spare' (issue)," Prince Harry said in an interview.
Read more: Prince Harry killed 25 people in Afghanistan: Was 'not ashamed of it'
3. Charles reaction to fight between Harry and William
King Charles III, pleaded with his sons to stop fighting at a meeting after the funeral of his father, Prince Philip.
"Please, boys. Don't make my final years a misery," King Charles told them, according to the Harry's memoir.
4. Charles' unfunny joke
Prince Harry revealed that King Charles used to joke about whether he was really his father.
"Who knows if I'm really the Prince of Wales? Who knows if I'm even your real father? He'd laugh and laugh, though it was a remarkably unfunny joke, given the rumour circulating just then that my actual father was one of Mummy's former lovers: Major James Hewitt," Prince Harry writes.
Read more: 'My dear son': Prince Harry tells how he learnt of Diana's death
5. Queen Consort Camilla not welcome
Prince Harry states in the memoir that he and William "begged" their father not to marry Queen Consort Camilla
"I remember wondering... if she would be cruel to me; if she would be like all the wicked stepmothers in the stories," Prince Harry writes.
Read more: Nelson Mandela's granddaughter slams Prince Harry, Meghan. Here's why
6. Prince Harry drugs consumption
Prince Harry acknowledged using cocaine on several occasions when he was a teenager.
"It wasn't very fun, and it didn't make me feel especially happy as seems to happen to others, but it did make me feel different, and that was my main objective. To feel. To be different," Prince Harry recounted.